What is a Transport Ventilator?
A transport ventilator is a ventilator — a device to help people who cannot breathe independently — designed for use in patient transport. In addition, they are used by people who rely on ventilators to breathe and want to enjoy mobility in their communities and while traveling. These devices are manufactured by a number of medical supply companies, along with accessories. People using transport ventilators at home receive detailed instruction in their use so they can adjust their ventilator settings, reset their ventilators, and perform basic maintenance.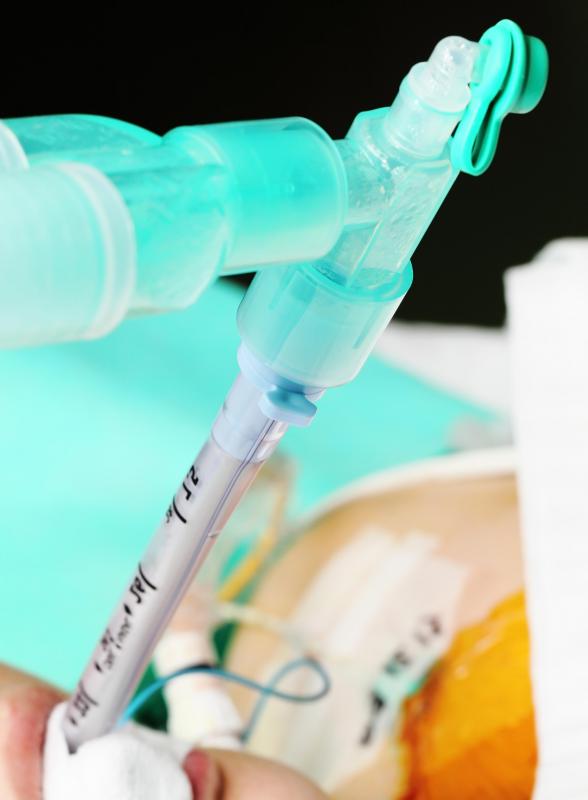 Ventilators are designed to deliver an oxygen and air mix to a patient, with the concentration of the mix being adjustable. The volume and frequency can be controlled with adjustment. Some ventilator designs permit patients to breathe independently while on a ventilator, while others take over for the patient's respiratory system entirely. The design suitable for a patient varies, depending on the patient's condition and needs.
Transport ventilators are designed with mobility in mind. They have an independent power source so they are not tethered to a wall outlet, and they are more compact than standard ventilators. The transport ventilator is also usually very sturdy, encased in a solid housing designed to withstand the shock of being dropped, compressed, or stepped on. This keeps the ventilator functional even under less than optimal conditions.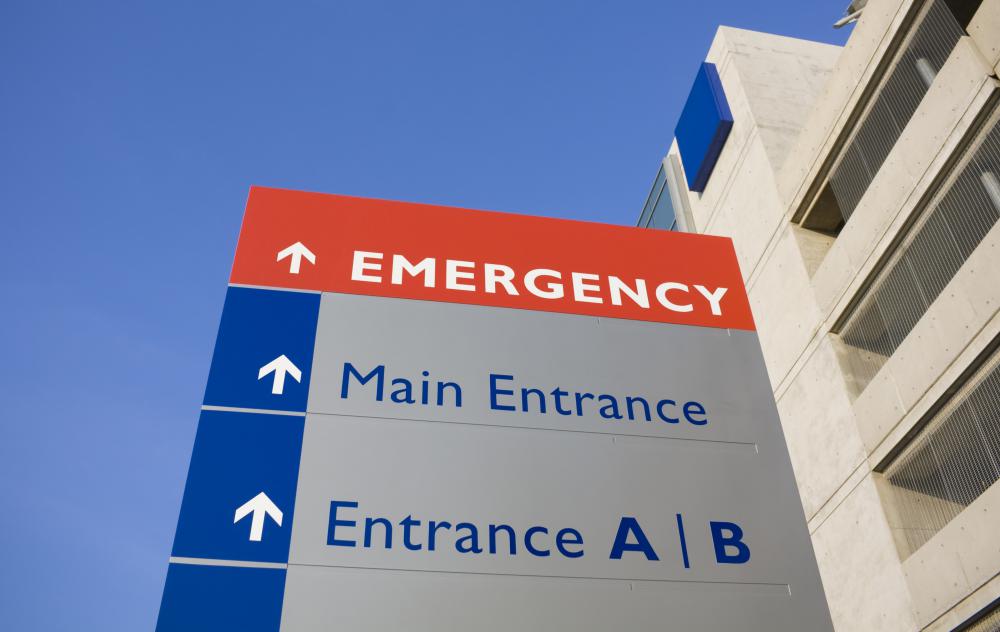 Emergency services personnel can opt to connect a patient to a transport ventilator in the field if the patient is having difficulty breathing. Mechanical ventilation provides a steady and reliable source of ventilation, preferable to ventilating a patient by hand, and it also allows people to focus on stabilizing the patient, addressing issues like broken legs or head injuries once the patient's respiratory needs are taken care of so the patient can be prepared for transfer to a hospital.
In the hospital environment, a patient can be connected to a transport ventilator if a move is necessary, such as bringing a patient into an operating room. Taking patients off ventilators for moves could endanger them. Likewise, special ventilators are used when patients need to undergo medical imaging studies like magnetic resonance imaging, where a regular medical device might interfere with the operation of the machine.
For people with disabilities who cannot breathe independently, a transport ventilator can provide mobility and more independence. Ventilators can be carried on wheelchairs and some chair designs have specific slots for ventilators. In addition to being useful for mobility, they are also handy in emergency situations where a regular ventilator may not work, such as power outages.
Transport ventilators are often used while transporting patients to the hospital.

Some ventilator designs permit patients to breathe independently while on a ventilator, while others take over for the patient's respiratory system entirely.

Most ambulances are equipped with some form of transport ventilator.

Transport ventilators may be used to keep a patient alive until they can get to the hospital.

Transport ventilators might be used by medical personnel in emergency situations.