A TLSO brace is a spinal brace primarily used for children with scoliosis. The brace fits over the torso and supports the back. In addition to its role in scoliosis treatment, a TLSO brace is also used for adults and children who have suffered back injuries or are recovering from back surgery.
TLSO is an acronym standing for thoracolumbar sacral orthosis. A TLSO brace may also be known as a Boston brace or an underarm brace. They are typically made of durable plastic and specially molded to fit a child's body.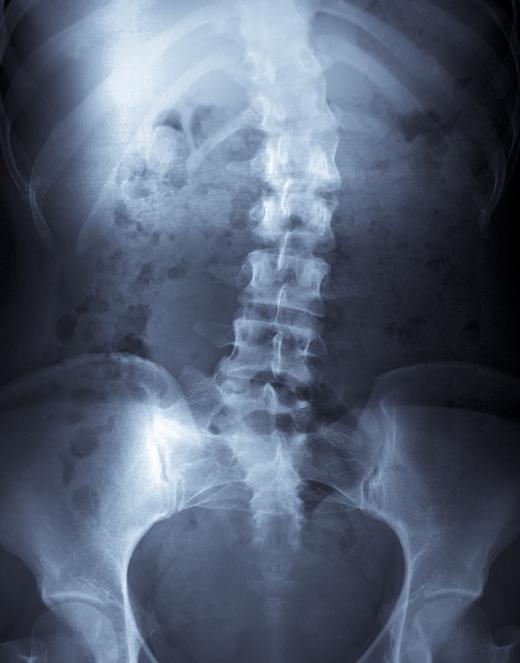 A thoracolumbar sacral orthosis brace work to combat scoliosis by exerting pressure on various points along the spine. Over time, the spine gives way to the pressure of the brace, and the curvature of the back slowly straightens. These types of scoliosis braces are worn beneath clothing and are virtually invisible to onlookers. Children wearing a TLSO brace commonly keep it on up to 23 hours a day, though it is usually removed during strenuous physical activity.
Though the children's models of TLSO braces are usually made of plastic, adult models are available in different styles and materials. Some are made of mesh-like fabric, allowing for a cool, breathable feel. Others may be made of more malleable types of plastic that permit more freedom in bending and twisting. There are also styles comprised of foam and elastic, which provide patients with a low level of restriction in their movements and reduced pressure on their torsos.
There are some guidelines that are nearly universal amongst the various types of TLSO braces on the market. A T-shirt or other shirt of lightweight material is worn under the brace to enhance comfort and soak up sweat. The wearer is typically instructed to keep a close eye on any skin rashes or other irritations that may develop from wearing the brace. A TLSO brace is never worn while taking a shower of bath; traditionally, doctors will give patients special types of braces to wear in the shower.
Anyone sporting a TLSO brace will find it necessary to move with mindfulness. The back brace will inhibit the wearer's capacity to move in certain directions and at certain speeds. Particular types of chairs are uncomfortable for the brace-bearer; soft or overstuffed couches — especially those low to the ground — are a hassle. Sturdy chairs with arms are the preferred method of seating for those with a TLSO brace.
AS FEATURED ON:
AS FEATURED ON:

By: laurent dambies

TLSO braces are worn to treat scoliosis.

By: maxximmm

Some children may need to wear a brace to prevent their scoliosis from worsening.

By: Syda Productions

A TLSO brace may be worn by a individual suffering from a back injury.

By: Lorelyn Medina

A TLSO brace may be necessary following back surgery.