What is a Tile Fireplace Surround?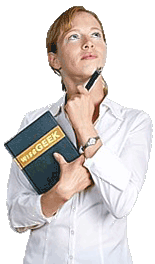 A tile fireplace surround can enhance the beauty of any room. A surround is the area just outside the firebox that is covered in brick, stone, plaster or other decorative, noncombustible material. Many people choose a tile surround because there are so many design options and tiles are relatively inexpensive, providing big impact for little money.
Common materials used for fireplace tiles include natural marble and slate, as well as man-made ceramic and glass. Tiles can range in size from large 18- x 18-inch (45.7-cm x 45.7 cm) slabs to intricate 1-inch (2.5 cm) squares. The type of tiles used should be in keeping with the architecture and style of the home. Large, polished marble tiles provide a sleek, modern tile fireplace surround, while small ceramic tiles work well in an Arts and Crafts era home.
A newer trend in fireplace surrounds is the use of subway tiles. These tiles are fashioned after the original white tiles found in New York City subways. The most common form of installation is a brick pattern with matching grout, though contrasting grout is sometimes used for added visual appeal. White is traditional, but subway tiles used for design purposes can be found in a variety of colors, so there's no need to settle if you want something more than a white tile fireplace surround.
Tiling over an outdated fireplace surround is one way to add an affordable and stylish upgrade to any room, but it is not necessarily a do-it-yourself project. You'll most likely need to remove the old surround or cover it over with tile backer board so the tiles will adhere. Depending on the type of tiles you're installing, you'll need to use spacers between the tiles to keep them uniformly spaced. It's a job that requires some time, patience and an eye for detail. If you don't have at least a little experience with installing tile, you may want to call in a professional to handle the job.
When choosing the tile for your surround, you'll also want to consider the finish. Some tiles are porous, making them difficult to clean. Polished marble or glazed tile will usually wipe off with a sponge and mild detergent. If you're remodeling your home or just adding a few upgrades, a tile fireplace surround is a good investment. Add a matching tile hearth and you can create a special focal point that determines the architectural style and warmth of a room.


Woman holding a book