What is a Straight Bill of Lading?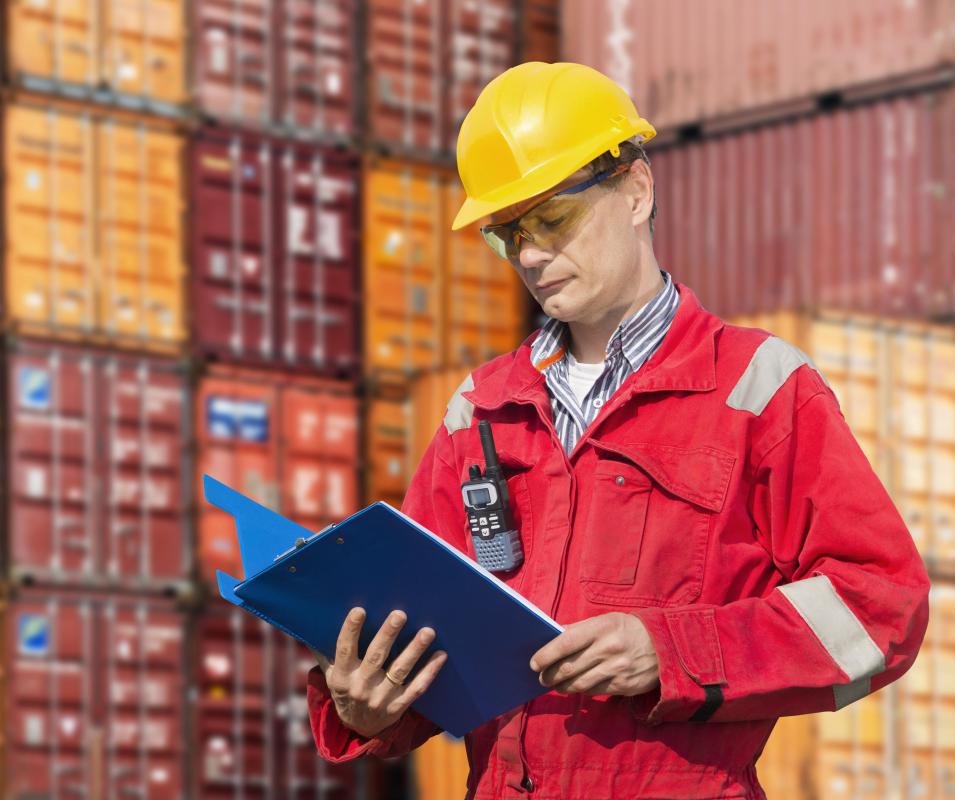 A straight bill of lading is a document used in admiralty law that designates the shipper of specified goods, the carrier moving such goods and the party to whom the goods are consigned upon delivery. It differs from other bills of lading in that it names the consignee specifically in the document. The carrier is to provide this document to the shipper upon receipt of the specified goods and loading of such goods onto the carrier's ship.
The contract for shipment of goods is documented with a straight bill of lading. It allows the carrier to document the parties to the agreement and any specific terms for this particular conveyance of goods. The carrier may include specific terms related to this shipment on the face of the straight bill of lading. All generic terms might be documented on the back of the document. The shipper agrees to these terms and conditions by signing the document itself.
The goods conveyed must be accurately described within the document. The shipper must also designate the value of the goods being conveyed. Rates for delivery of the goods may be subject to the specific classification or value of the goods. Any specific limitation of liability for damage to the goods during shipment is documented within the straight bill of lading document.
There is a uniform straight bill of lading document used by many carriers. The shipper is to provide the carrier with the information for the consignee at the same time as he provides the specified goods to the carrier. Any specific documentation required for the goods, such as government required forms, must be included with the goods as they are loaded on the ship. Any hazardous materials or specially packaged goods must be marked accordingly when delivered to the carrier. The description of the goods on the bill of lading must also indicate which of the goods are hazardous materials or require special treatment.
It is possible for a shipper to send items to consignee for which the consignee must pay upon delivery. The shipper must provide a certification to the carrier that all items shipped are properly classified and packaged in accordance with appropriate government regulations. The shipper must also give the carrier permission not to deliver the goods to the consignee if the consignee has not paid the freight. This allows the carrier to hold the shipment until such time as the consignee makes payment.
A straight bill of lading is issued by a carrier in order to acknowledge that they assume responsibility for the freight from the shipper.