What is a Stepped-Up Basis?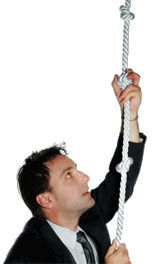 A stepped-up basis is an increase in the valuation of an inherited asset made for tax purposes. When assets are valued in this way, at the time of inheritance, the value of the asset is recorded as the value at the time of the decedent's death. This is usually higher than the value of the asset at the time the person acquired it, as most assets appreciate over time. Conversely, in a stepped-down basis, the asset's value is recorded as lower than it was at the time of the initial purchase, a result of depreciation.
The advantage to using a stepped-up basis for valuation of assets is the avoidance of capital gains taxes. In a simple example, if Uncle Earl buys a house for $30,000 United States Dollars (USD) and the house is worth $200,000 USD at the time of his death, the value of the home will be recorded at this higher number. When Earl's niece Linda sells the house for $240,000 USD, she pays capital gains tax on $40,000 USD, not $210,000 USD, using the stepped-up basis as the value of the home for tax purposes.
Using stepped-up basis for valuing assets encourages people to retain assets until they die, as they can will them to people without worrying about foisting high capital gains taxes on beneficiaries who choose to sell those assets. This differs from carryover basis, where the value of assets is recorded as the price paid for them initially. If Linda's inheritance was valued on carryover basis, she would pay hefty capital gains taxes when she tried to sell the home.
In the process of valuing and processing an estate, the executor will receive fair market value estimates for various assets in the estate. This information is used by beneficiaries to record the value of their legacies accurately. Inflated or understated values can be evidence of fraud, and may attract attention from authorities. People trying to overvalue assets at the time of inheritance with the goal of avoiding capital gains when those assets continue to appreciate, for example, could be charged with tax fraud.
The tax code is specific about the kinds of assets subjected to stepped-up basis and when this approach to valuation should be applied. Sometimes, the government makes changes to the tax code. It is advisable to consult an accountant with experience in handling estates to get information about how to treat an inheritance for tax purposes.


Man climbing a rope