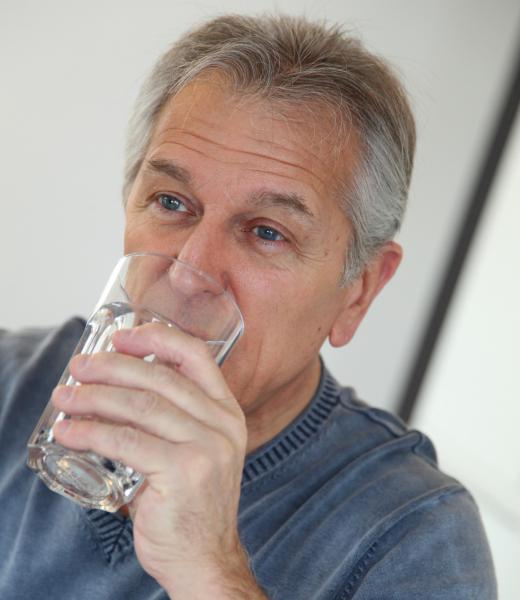 Slimdome™ refers to a spa-based technology that claims to induce the type of sweating usually experienced only following an intense workout. First introduced in 2007, Slimdome™ is offered by Osyris Medical USA, an independent provider of aesthetic-based products. The design was supposedly modified from Japanese technology used for detoxifying. According to the product manufacturer, a 40-minute stay in the machine will burn upward of 600 calories and lead to a reduction in body fat without any physical effort from the user. The device can be found at various health clubs, spas, and resorts within the United States, with costs tending to vary based on location.
To work, Slimdome™ uses far infrared (FIR) emissions; FIR is a form of electromagnetic energy or heat given off by the sun. This invisible form of radiation provides a harmless source of heat that penetrates up to 2 inches (5 cm) beneath the skin's surface and raises body temperature to induce sweating. Supposedly, the use of FIR is able to invoke a greater amount of sweating by the user than the traditional hot air sauna, but is also able to do so at much cooler temperatures.
While using Slimdome™, users are likely to experience the typical water-based perspiring, which may lead to a reduction in water weight. The use of FIR also evidently works to affect the sebaceous glands, allowing oil-based sweating. This purportedly leads to weight loss by allowing the body to sweat out toxins and fats. Although unproved, the Slimdome™ treatment has also been associated with a number of other health benefits, including eliminating cellulite, diminishing arthritis pain, and reducing acne. The oil-based sweating also apparently coats the skin, helping the user to remain hydrated while he perspires.
Design-wise, Slimdome™ is comparable to a tanning bed. Typically, users strip down to a bikini or their undergarments and lie down on the bed of the device. The dome top of the machine is then pulled up but leaves the head and neck free. Once turned on, the FIR heat creates a sauna-like experience to induce perspiration, and a towel usually covers the bed to help absorb moisture. Users may also be encouraged to drink water before and after using the machine to help avoid dehydration.
For those looking for easy weight loss, Slimdome™ may seem like an easy way to drop a few pounds. It should be noted, however, that none of the claims made about the product have been verified by the Food and Drug Administration in the United States. Even though the device is generally considered safe to use by most, those with certain medical conditions such as heart problems may want to consult with their doctor before trying the sweat-inducing machine. Additionally, pregnant women and those with pacemakers or other medical electronic devices can usually not use Slimdome™.


By: goodluz

SlimDome users are often told to drink water before and after using the technology.

By: jedi-master

A Slimdome may help with the loss of water weight.

By: Rido

Design-wise, a Slimdome is comparable to a tanning bed.

By: Lovrencg

Although Slimdome™ may initially promote weight loss, it's important to also adhere to a diet plan that is both safe and nutritious.