What is a Silverware Chest?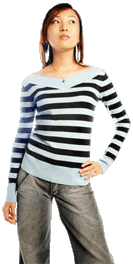 Sometimes referred to as a silverware tray or caddy, a silverware chest is a small case designed to house and protect silverware pieces. The chests are usually rectangular and flat in appearance, and contain divided sections where the various pieces can be securely placed when not in use. While a chest of this type is usually utilized only for silver pieces, there are also flatware chests that may be utilized to organize and protect silver- and gold-plated flatware as well.
The interior of the silverware chest is constructed in a manner that helps to prevent the silver pieces from shifting or rubbing against one another. Most chests will have a felt- or velvet-lined mold that features slots for each type of silverware found in a set. Along with the basic forks, spoons, and knives, the chest may also include a section for matching steak knives and various oversized serving spoons, ladles, and forks.
The slots in the typical silverware chest are often configured so that at some point the body of the slot narrows to a point. This makes it possible for each piece placed into the slot to be held firmly in place, preventing any shift during storage. Because there are slots for each type of cutlery, the pieces can easily stack uniformly in a slot and not rattle around within the chest.
A true silverware chest is airtight and thus can help slow the process of oxidation on the surface of the silver piece. This means that cleaning the silver before use is a much easier task. Many designs for the chest are not only structured to provide adequate silverware storage; the chest usually includes a small lock that helps to prevent individual pieces from theft in between uses.
It is not unusual for retailers to offer customized silverware caddies when a client purchases a complete silverware service for eight or twelve. The caddy or chest may be engraved with the initials of the owner or carry the crest or logo of the manufacturer of the quality pieces. Because of the high quality of the materials and construction, a silverware chest of this type can easily last for decades.
Silverware chests are available in most stores where silver cutlery and serving pieces are sold. Jewelers who also carry silver items will sometimes carry a line of chests for silverware as well. Discount retail stores often offer budget priced flatware chests that provide a minimum of protection for any type of cutlery. However, these simpler versions of the silverware chest are normally lined with less expensive material and rarely include a lock for security.


Woman with hand on her hip