What is a Self-Care Deficit?
A self-care deficit is a nursing theory that revolves around the central idea that all patients wish to care for themselves. Originally developed by Dorothea Orem over the course of a nearly 50-year career as a nursing theorist, the self-care deficit theory suggests that patients recover quicker and more effectively when they are allowed to meet their own basic needs, such as eating, grooming, and using the restroom. The Orem model recognizes three key areas of self-care deficit: developmental, health deviation, and universal.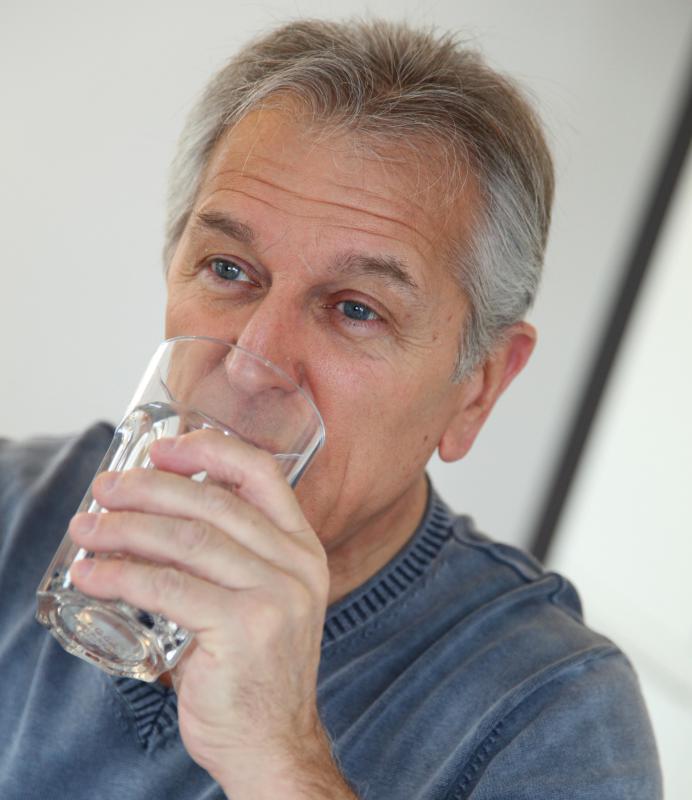 Orem first identified the foundations of what would become the self-care deficit nursing theory in the 1950s. She noted that patients under her care were healing faster with less relapse when they were permitted to care for themselves. The next decades of her career were devoted to studying and further developing this model, which has become widely accepted as a viable nursing theory and practical method with which to help patients.
The basis of self-care deficit is the notion that every patient is an individual. As such, each individual has unique needs and unique ways of fulfilling those needs. The only way, then, to get those needs met is to let the patient accomplish them by him- or herself, which allows for a greater degree of autonomy while a patient is under medical care.
There are three chief types of self-care deficits. Developmental self-care deficits come about as a result of either aging or a particular situation. These instances inhibit an individual from taking care of him- or herself in the same manner as he or she once did. An example of a situational self-care deficit might be a new job, in which an individual is so overworked that the body undergoes massive changes and depletion, causing usual modes of self-care to fall by the wayside.
A health deviation self-care deficit is a condition in which an individual is so affected by his or her condition that the prospect of meeting his or her own needs is a challenge. This theory entails helping the patient move toward a place of self-care. From there, the person can gradually work toward once again meeting his or her basic needs.
Universal self-care deficits are those deficits that are generally experienced by all individuals. These are directly correlated to those processes that many consider second nature: breathing, drinking water, and going to the restroom, to name a few. When one of these processes becomes compromised, a self-care deficit care plan may be required.