What is a Secondary Loan Market?
A secondary loan market is a financial market where primary lenders buy and sell loans with investors and other lenders. It provides access to liquidity, allowing for the generation of more loans, and also offers investment opportunities. Secondary markets for many other financial products including stocks and bonds also exist, increasing market activity. The performance of the secondary loan market can be tracked in trade publication and with the use of a number of indexes, providing information about overall economic health, as well as activities in the lending sector.
If a lender makes a loan and retains it, the lender will make money in the long term as the loan is repaid and interest payments are received, but the asset is not very liquid. Taking the loan to the secondary market allows the lender to essentially cash it in, providing funds for more lending activity, investments, and so forth. On the secondary loan market, such trades occur on a large scale, involving numerous investors of various sizes.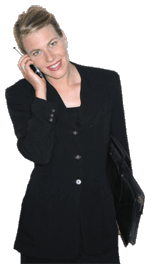 Classically, lenders bundle loans in packages. Rather than buying a single loan, investors buy a bulk assortment. These packages are rated, providing information about how creditworthy the borrowers are to give people an idea of how much of a return they can expect on their investments. Many lenders bundle risky loans in with more stable ones to get a higher rating, enticing investors. This can allow lenders to get rid of loans with a potential for poor performance, while also generating funds.
Investors on the secondary loan market include other lenders, mutual funds, institutional investors, hedge funds, and other types of funds. Once loans are purchased, the new buyer is responsible for servicing them. It may contract out the servicing or turn around and sell the loans again to avoid the expenses associated with managing the loans and handling nonperforming loans. Loans may be repeatedly sold over their lifetime, as borrowers have no say in whether their loans are packaged and resold.
When activity on the secondary loan market is brisk, credit tends to be more freely available, as lenders have money to lend. When activity slows, credit can tighten up and it may be harder to get loans, even for people who present a low credit risk. Trading activities on this market in combination with lending policies have been blamed for playing a key role in the global recession that started around 2008.
AS FEATURED ON:
AS FEATURED ON:

Businesswoman talking on a mobile phone