What is a School Supply List?
A school supply list is a checklist of school supplies that will be used by students and teachers throughout the school year. The students can be any age and the list can be for preschool, for post graduates and all school levels in between. Some school supply lists are made specifically for a class to include particular items, while others are pre-made checklists for a wide range of students, teachers and grade levels.
Most often, school supply lists are created by students or their caregivers based upon what level of school they are preparing for. A child entering preschool, for example, will need her parents to make the list of items that they will need to bring to class throughout the year. A college sophomore, on the other hand, will usually be able to make the list herself based upon the classes that the supplies are for. The combinations of the items that can be listed on any particular school supply list are endless because of the multitudes of variables involved. Many items, however, are common to be on any school supply list regardless of school level, such as backpacks, writing utensils, paper, and notebooks.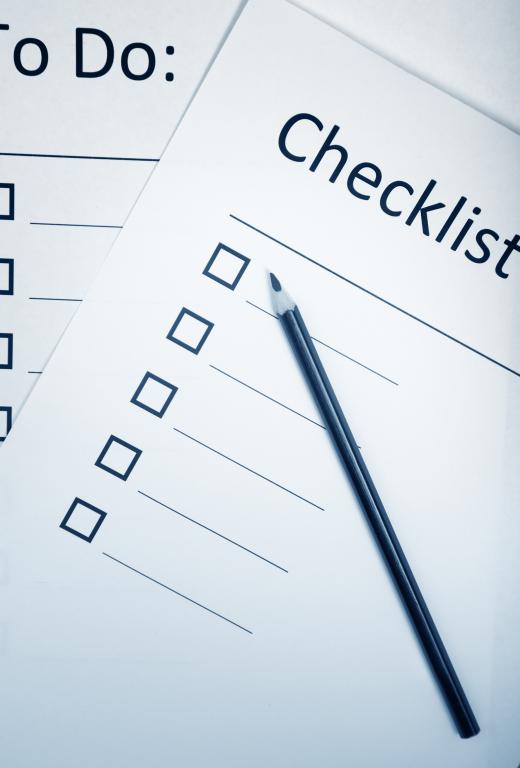 For the earlier school levels, a school supply list is often provided by the teacher and does not change much from year to year. The supplies required for young children are often shared by the class, and can include crayons, gluesticks, beads, and other items along those lines. Some schools with tighter budgets might require the parents of young students to by items that will be shared by the class throughout the year, and some of these items may even include everyday supplies such as tissues, hand soap, water, and more.
As students grow older, the items on their lists of school supplies become more elaborate. High school and college students, for example, will often be required to buy complex calculators or even laptops to be used for their classes. A class may even require that the student buys a specific item that will be used only for that class in particular. An example could be a medical student whose school supply list includes a practice dissection dummy. Obviously the cost of the items on a school supply list can add up quickly and become quite expensive, especially for items necessary for classes in higher education when they are more class-specific.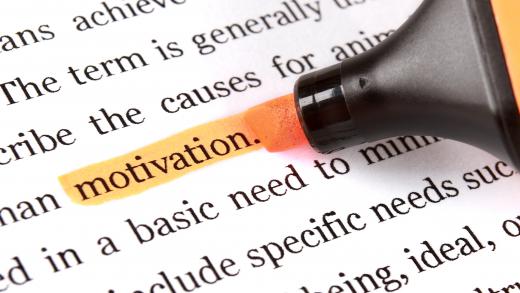 Often, department stores and school supply stores will create a school supply list that is specific to their own store to promote students to buy everything that they need at their particular store. Some of these lists can quickly become quite pricey, so it is important that a person buying supplies is sure that all the items they are buying will be used throughout the school year. Most of the time, school supply lists are made available by educational institutions well before the year starts so that students can be prepared with all the supplies they need well before the first day of school.
AS FEATURED ON:
AS FEATURED ON:

By: Arman Zhenikeyev

A checklist of school supplies will help a student become better prepared for class.

By: travis manley

Pencils are usually included on a school supply list.

By: Odua Images

Highlighters are sometimes listed on school supply lists for high school and college students.

By: goodapp

Notebooks are found on a school supply list for all grade levels.

By: godfer

Laptops have become increasingly necessary for older students.

By: goodween123

School supplies may include rulers.

By: Ermolaev Alexandr

A school supply list for grade schoolers is typically provided by a teacher and doesn't change much from year to year.

By: Neiromobile

A bottle of glue is a common school supply for elementary school children.

By: fusolino

The older a child gets, the more varied the school supply list usually becomes.