What is a Sandwich Knife?
Sandwich knives are handy kitchen utensils that are ideal for slicing through a number of foods that are considered to be of medium density. The sandwich knife works especially well when slicing through a sandwich that contains several layers of meat and vegetables such as tomatoes. However, the use of a sandwich knife is not limited to cutting sandwiches into several sections.
A sandwich knife features a stainless steel blade that holds up to a great deal of use. Typically, the blade will measure anywhere between six and twelve inches and have a serrated blade that comes to a sharp point. Handles on the knives are usually also composed of stainless steel, but are sometimes made with durable plastic or wood. The shorter blades work well with sandwiches made with commercial sliced bread, while the longer blades are helpful when slicing through loaves of French or Italian bread.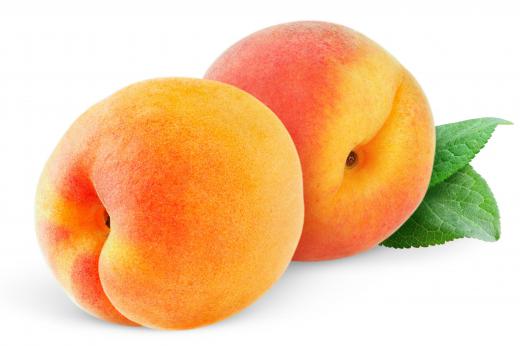 Along with making a clean slice in sandwiches, the serrated knife is also helpful when peeling and slicing various types of fruits and vegetables. Peeling and slicing tomatoes is a common task for serrated knives of this type. Peaches also are easily peeled and sliced using a sandwich knife.
The sandwich knife can also be used to slice just about any food of medium thickness. It is possible to use a sandwich knife to slice a pizza, various types of quiche, and many kinds of pies. While the blade of the sandwich knife is not necessarily suited for lifting slices from a serving dish, they do ensure a clean cut that will make serving much easier.
Sandwich knives of all sizes and materials can be purchased readily at just about any retail outlet that carries kitchen utensils. Simple knives can be found at many discount retail stores and generally are very affordable. More ornate versions of the sandwich knife featuring decorative handles are available at many kitchen shops, food boutiques, and other types of specialty shops. All types of sandwich knives are made to last, making it unnecessary to replace them for many years.


A sandwich with deli meat and cheese.

By: martinlee

A woman eating a sandwich.

By: Anna Kucherova

A sandwich knife can be useful for peeling and slicing peaches and other fruits.