What is a Rice Diet Plan?
Many different types of diets exist to help people tame their weight problems and get fit. The rice diet plan is a rigid plan that promises rapid weight loss. The rice plan involves reducing stress, limiting calories, and ingesting only whole foods on a largely vegetarian diet plan.
Dieters, known as Ricers when following this diet, are said to lose 20 to 30 pounds (nine to 14 kilograms) during the first month of the program. Up to three and a half pounds per week may be lost following the initial first few weeks. If dieters follow the exercise plans, they may lose more weight as well. Only 30 foods are allowed on this diet plan.
During the dieter's involvement in the rice diet, he or she can expect to eat from a very detailed meal plan. This food plan includes severely limited amounts of fat, sugar, protein, sodium, processed materials, and calories in general. It also includes high complex carbohydrates as well as whole foods in order to detoxify the body. This low calorie diet plan is said to help prevent or reduce chronic illness as well as treat heart disease, stress, hypertension, obesity, kidney disease, and diabetes.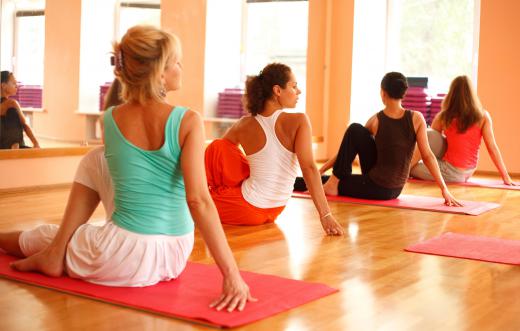 A key factor of the rice diet plan once included checking into a Rice Diet Program facility for four weeks. This can be quite costly, though it promises quick weight loss. With the production of the Rice Diet Solution book, dieters can now complete the program at home. Like the program facility, however, the book still details extra activities required of dieters, such as yoga, meditation, and mindfulness. It also includes weekly menu plans and recipes.
Some foods a Ricer can expect to eat include fruits, vegetables, wholegrain starches, lean protein, and nonfat dairy items. The diet consists of three phases. The first phase, known as the detox phase, consists of consuming only 800 calories per day. Many physicians believe that this severely limited intake of calories is dangerous to one's health.
In phase one, dieters can expect to eat two starches and two fruits at each meal. Slowly a nonfat dairy product and vegetables are added into the diet, raising the caloric intake to 1,000 per day. During phase two, calories gradually increase to 1,200 per day. Phase three raises the daily amount allowed to 1,400 calories until the amount of weight loss desired is achieved.
Since the rice plan is very limiting in terms of protein and calcium, it is recommended that participants follow the program under the supervision of a physician. Women who are pregnant or nursing, and children, should not use the rice diet plan. People who have had a colon resection, diabetes, kidney problems, or other metabolic disorders should refrain from this limited diet.
The rice diet plan is also very low in calcium and vitamin D. People with a deficiency in these areas should not embark on this diet plan. Those who do are advised to take a multivitamin supplement. The rice diet plan is also not considered to be a sustainable meal plan in the long-term, and people may gain back weight quickly.
AS FEATURED ON:
AS FEATURED ON:

Rice plants.

By: furmananna

Those are the rice diet are expected to participate in activities like yoga.

By: Serghei Velusceac

Vegetables and nonfat dairy products are gradually introduced during the second phase of the rice diet plan.

By: Monkey Business

The rice diet plan is said to benefit people who suffer from hypertension and stress.

By: JanMika

The rice diet regimen can help combat obesity and diabetes.