What is a Purchase-Money Mortgage?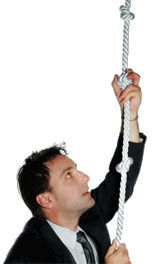 A purchase-money mortgage is one of the most unconventional types of home loans in real estate. Known by a variety of names, it essentially allows the buyer to borrow money from the seller instead of from a bank. Though this type of loan is rare, it has several advantages for both parties if the buyer and seller are willing to make certain sacrifices.
A purchase-money mortgage, also known as owner financing or seller financing, occurs when the buyer and seller of a property agree to terms where the buyer makes a monthly payment in exchange for ownership. In order for this to work, the seller must have enough capital elsewhere to pay off the remainder of the mortgage. The resulting situation is not unlike the schedule and terms of renting or leasing a property, except the buyer assumes full ownership of the property.
Not nearly as common as a traditional 30-year home loan, a purchase-money mortgage can be arranged in any of several situations. One of the primary reasons this type of agreement occurs is when a buyer cannot secure the necessary funding from a bank. In this situation, the seller stands to make more money over the duration of the payments because he normally will charge a higher interest rate than banks will. With patience, the seller can gain much more money through this method than by demanding the lump sum at once from the buyer through a traditional financing channel.
Another way a purchase-money mortgage works is when the seller wishes to use the sale as an investment. As opposed to renting, the mortgagor does not have to worry about maintaining the property and paying taxes. This type of sale provides a regular stream of income for, in some cases, 30 years and requires no added effort.
A more common version of a purchase-money mortgage occurs when the buyer is able to secure some bank financing but not enough to purchase the property. In this case, the buyer gives all of the bank mortgage money to the seller and then agree to terms to pay off the remaining money to the seller over installments. This is complicated for buyers because they will need to make one payment to the bank and one payment to the seller.
There are several reasons why a purchase-money mortgage is so rare in home buying. The biggest reason is that many sellers need the entire sum of the sale immediately in order to put a down payment on a new property or to buy one outright. Reliability of the mortgagee is another concern, because if the buyer couldn't secure bank funding, the seller might be concerned about they buyer's ability to pay regularly. Another reason is the patience required, because some sellers simply have no interest in receiving small, periodic installments of the total amount of money that is owed.


Man climbing a rope