What Is a Pulp Polyp? (with pictures)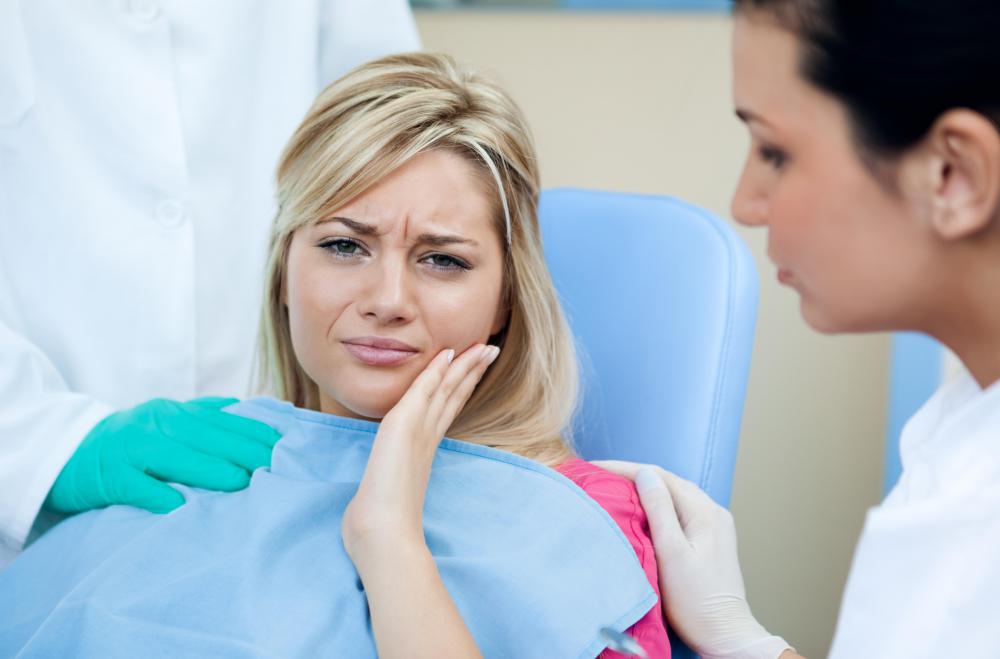 A dental pulp polyp, or chronic hyperplastic pulpitis, is the swollen pinkish inflamed tissue that can be seen growing into the oral cavity from an open space on the exterior of the tooth. It may eventually cover the exposed surface of the affected tooth. The abnormal growth is not reversible and does not respond to treatment with antibiotics. Standard treatment of a pulp polyp is a root canal followed by the placement of a dental crown over the tooth. Severely damaged teeth may need to be extracted, and a prosthetic dental appliance is used to restore the normal appearance of a person's teeth.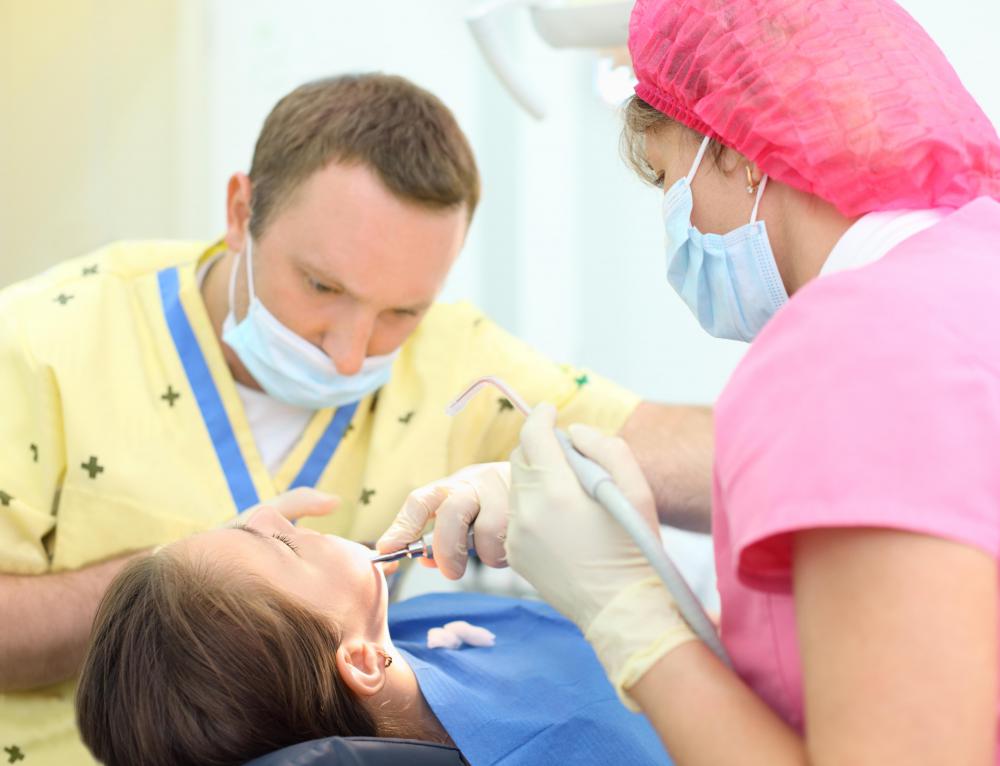 This type of polyp is most often caused by an untreated cavity in a large tooth, such as the molar. Prolonged exposure to the bacteria that created the cavity causes the irritation and inflammation of the dental pulp inside of a tooth. Other common causes of a pulp polyp are a broken tooth, a missing filling or a lost crown.
The appearance of a dental pulp polyp may vary greatly. It may be smooth, soft and spongy, or bumpy. A pulp polyp may range in color from a whitish pink to a deep red. Often, the inflamed pulp can be seen sticking out of the surface of the tooth through a break or carious lesion.
Dental pulp polyps are not usually very painful. Most of the pain experienced by a person with this type of polyp is caused by the pressure on the surrounding gingival tissue caused by the growth. Direct pressure on the polyp generally produces a very mild discomfort.
Pulp polyps have another unique characteristic. Unlike most infected and inflamed tissues, the pulp of the tooth does not necrotize, or die, as the infection progresses. The opening in the tooth's surface allows the pulp polyp to continue to grow. Dental pulp is typically well supplied with blood and nutrients, and without an enclosed space to restrict the growth of the polyp, the tissue does not die off. Additionally, the toxic substances that cavity causing bacteria produces are not trapped within the tissue, which allow the pulp to grow unchecked.
Leaving a pulp polyp untreated could result in several complications. Infection of the surrounding gingival tissue and abscess may occur. The bacteria may invade other healthy teeth causing additional cavities to develop, resulting in the need for further dental work. Eventually, the teeth may become too damaged to repair, and the affected teeth may have to be pulled out. Upper and lower denture plates can be used to restore the natural appearance of the teeth after any necessary extractions are performed.
An untreated cavity in a large tooth may cause a pulp polyp.

A root canal may be needed to treat a pulp polyp.

Teeth severely damaged by a pulp polyp may need to be extracted.

Untreated pulp polyp may affect surrounding healthy teeth.

Pulp polyps will not respond to treatment with antibiotics.