A public house is a type of establishment that is open to the public in which customers may come to relax and usually drink alcoholic beverages such as beer, sometimes while eating as well. These establishments are usually associated with or started by a person or company that brews beer, often resulting in local beer from the owner being sold along with other drinks at the location. A public house is a fairly common establishment in England, Ireland, and Scotland, as well as some other countries such as Australia, though theme restaurants and bars are more common in other areas like the US.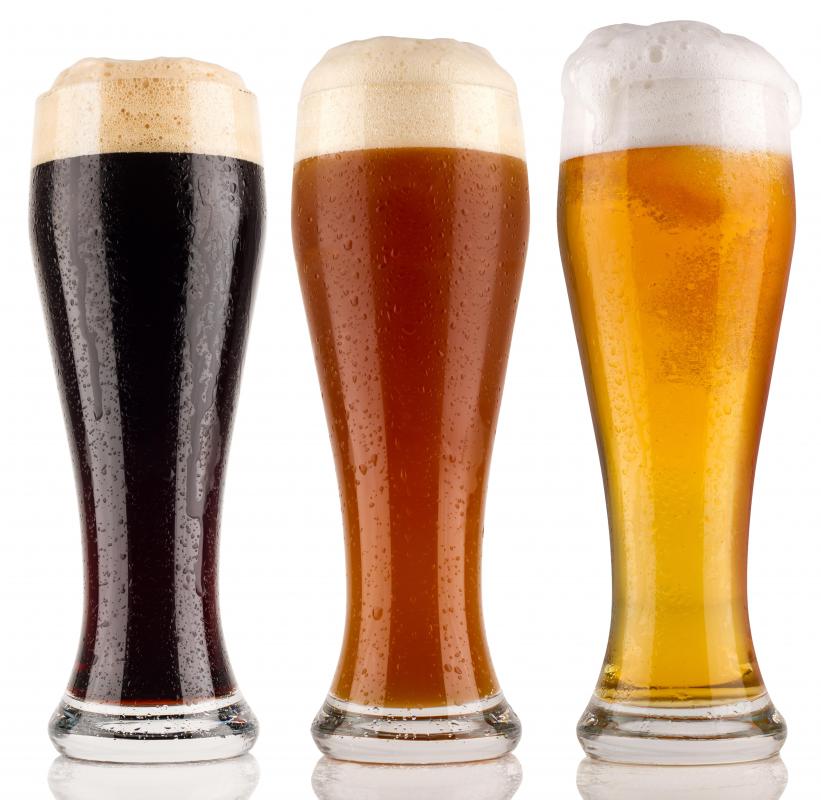 Also referred to simply as a "pub," a public house is effectively an historic institution in many areas of the UK and was once one of the major social hubs of many cities, towns, and villages. The birth of public houses stemmed from the brewing and selling of beer, for which many pubs remain well known. Beer has been made and consumed in areas of the world like the UK for thousands of years, though it was with the introduction of the Roman concept of the "tavern" that the public house truly came into being.
As the Romans left the UK, the Anglo-Saxons and remaining Britons utilized the roads and structures of the Roman influence to build up their own traditions and society. The public house arose from the need for food and drink by travelers who were passing through various areas in the UK. As people began to brew and make beer in their own homes, they would often sell their beer to travelers, sometimes providing places to stop and eat as well. The public house grew out of this tradition, and other establishments such as inns arose from the need for lodging in addition to food and drink.
Public houses can still be found in numerous towns and cities throughout the UK, though they are not as prevalent as they once were. Many of these establishments take their names from signs posted at the front of the building. These signs were historically required of a public house to indicate to royal inspectors that a certain location brewed and served beer, so that it could be inspected and graded by those officers of the court. Since literacy was fairly low centuries ago, the sign posted by a public house was usually graphic in nature, often depicting barley or something else associated with beer, before using images of knights and animals, from which these pubs then took their names.