What is a Possession Charge?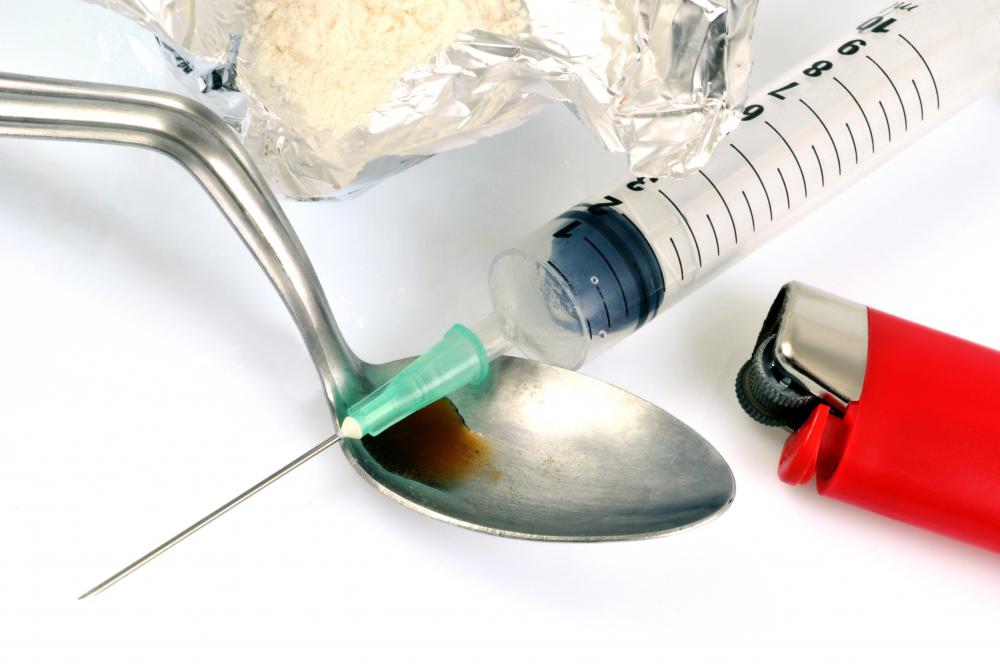 A possession charge is what is legally referred to as unlawful possession. Basically, unlawful possession equates to having something that it is illegal for a person to possess. The most common possession charges include drug possession, weapons possession, and possession of stolen goods, and there are various degrees of charges within each of these categories.
Drug possession is one of the most common types of possession charges, and the consequences of drug charges vary greatly across countries. In general, most countries distinguish between possession for personal use and possession with the intent to distribute. The distinction between these two types of possession charges, however, is often made based on the amount of drugs in question. For example, someone who holds a large quantity of drugs for personal use could possibly be convicted of drug trafficking.
The possession charge for holding drugs may also vary based on the type of drug it is applied to. For example, possession of marijuana is generally considered a lesser offense than possession of heroin, cocaine, and other narcotic drugs. These distinctions are particularly common in the United States, where in certain states marijuana possession is a petty offense while possession of other higher-grade drugs is charged as a felony.
Another frequent type of possession charges are the variety of infractions classified as weapons charges. Similar to drug charges, weapons charges differ greatly in different parts of the world in terms of what types of weapons can be carried and concealed, and as to whether or not permits are required for certain weapons. Carrying a concealed weapon without a permit is a common possession charge, regardless of nation or region. Guns are the weapons most often thought of in terms of weapons charges and legislation on gun ownership, concealment, registration, and type of gun are common, though, again, it differs greatly in various parts of the world.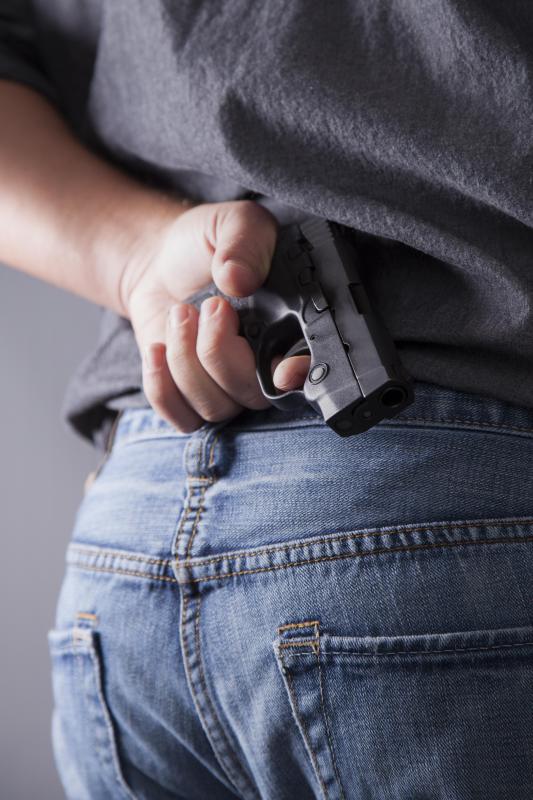 Many varieties of theft are tried as a possession charge and, in fact, it is possible that someone caught in an attempt to steal may be arrested under a possession charge regardless of whether or not he or she was actually in possession of the goods he or she attempted to steal. An embezzlement charge is another type of larceny charge that covers the possession, or attempted possession, of money that one should not legally possess. Some countries enforce a minor in possession charge, which accounts for possession or consumption of alcohol by someone who is under the legal age to do so.
Possession of heroin is a serious offense.

Individuals with a possession charge may be sentenced to jail time.

Illegal possession of a gun is classified as a weapons charge.

Drug possession is one of the most common types of possession charges.

Carrying a concealed weapon without a permit is a common weapons charge.

Embezzlement is one type of possession charge.