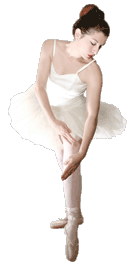 The English word polka comes from the Czech language. It refers to a genre of dance, performed by couples to a lively 2/4 tune. Beginning as a round dance in Bohemia, it became a popular ballroom dance. Although its origins are unclear, it is known not to be a folk dance, and to have been in practice by the 1830s, appearing in Prague in 1837. Introduced to the United States in May of 1844, the similarity with the name of the Democratic presidential candidate James K. Polk led to a number of witticisms.
Some people believe that the polka is simply a variation of a schottische, which is also known as the German Polka. Sometimes the names are used synonymously, as in the Parisian polka of the 1840s, which is called equally the Schottische bohème and Polka tremblante. Other variants include the polka-mazurka, the Kreuzpolka, the Polka française, and the Schnell-Polka.
The music caught on among composers, including Czech composers Bedrich Smetana, Josef Suk, and Antonin Dvorak, and other composers, such as Johann Strauss, Sr., Johann Strauss, Jr. — known for the "Pizzicato Polka" and the "Tritsch-Tratsch Polka" — Igor Stravinsky, who wrote the "Circus Polka," and Dmitri Shostakovich, who included it in his ballet "The Age of Gold." A melody by Czech composer Jaromir Vejvoda and originally called "Skoda lasky" or "Modrany Polka" was combined with words by Lew Brown, Vasek Zeman, and Wladimir Timm and came to be known as "The Beer-Barrel Polka."
This song gained great popularity with the Allied Armed Forces in World War II, and was recorded a number of times. The Andrews Sisters and Glenn Miller recorded it in 1939, Lawrence Welk in 1940, Liberace in 1954, Billie Holiday in 1956, Mitch Miller in 1959, Frank Yankovic in 1970, and such differing artists as Bobby Vinton in 1991, Luciano Pavarotti in 1994, and Willie Nelson in 1999.


Ballerina