What Is a Plasma Antenna?
A plasma antenna is a type of transmission and reception device that makes use of plasma rather than more traditional metal components. The general concept for this type of antenna has been around since the early 20th century, but has only become practical since the latter part of the 1990s. Considered to provide superior transmission and reception qualities in comparison to older technology, the plasma antenna is utilized in a number of settings, including broadcast television signals and even in the creation of more effective anti-crash systems installed in newer vehicles.
One of the chief benefits of a plasma antenna is the nature of the plasma used in the device. Plasma possesses a high level of conductivity when it comes to electricity, which in turn means that it has the properties to aid in the receipt, direction, and transmission of various types of radio signals. Based on the frequencies used, a plasma antenna may be able to receive signals that would not be detectable by older types of antennas, as well as boost signals that are then transmitted out to other points. The stronger signal in turn means clearer reception and the ability for the transmitted data to be used quickly and efficiently.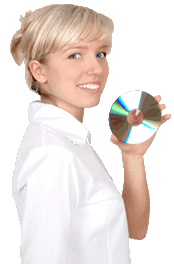 Another advantage of the plasma antenna is that it is relatively resistant to events that would normally disable more conventional antenna models. For example, an older antenna that is struck by lightning may be completely destroyed, with no potential for salvaging much from what remains. In like manner, older antennas are more subject to permanent damage during wartime, effectively debilitating a communications system that leaves one opponent at significant risk. By contrast, a plasma antenna is much less susceptible to electrical damage and can often be repaired much faster if some event does occur to temporarily interfere with its function.
A newer application of the plasma antenna is in the development and evolution of anti-crash features found on many newer makes and models of automobiles. Integrated with the on board computer system of the automobiles, the feature can interface with wireless technology to identify potential crash incidents and take evasive measures to prevent or at least lessen the severity of the impact. Newer systems with plasma antenna technology can note when a vehicle traveling in front has stopped suddenly and automatically begin to reduce speed and apply breaks in order to avoid a collision. In a similar approach, this type of technology can also identify situations in which the driver is veering slightly onto the shoulder and take specific steps to get the car back on the road. For travelers who may be weary and not concentrating on the road properly, technology of this type can go a long way toward preventing injuries and even minimizing the number of deaths from road related accidents.
AS FEATURED ON:
AS FEATURED ON:

Woman holding a disc