What is a Pedal Exerciser?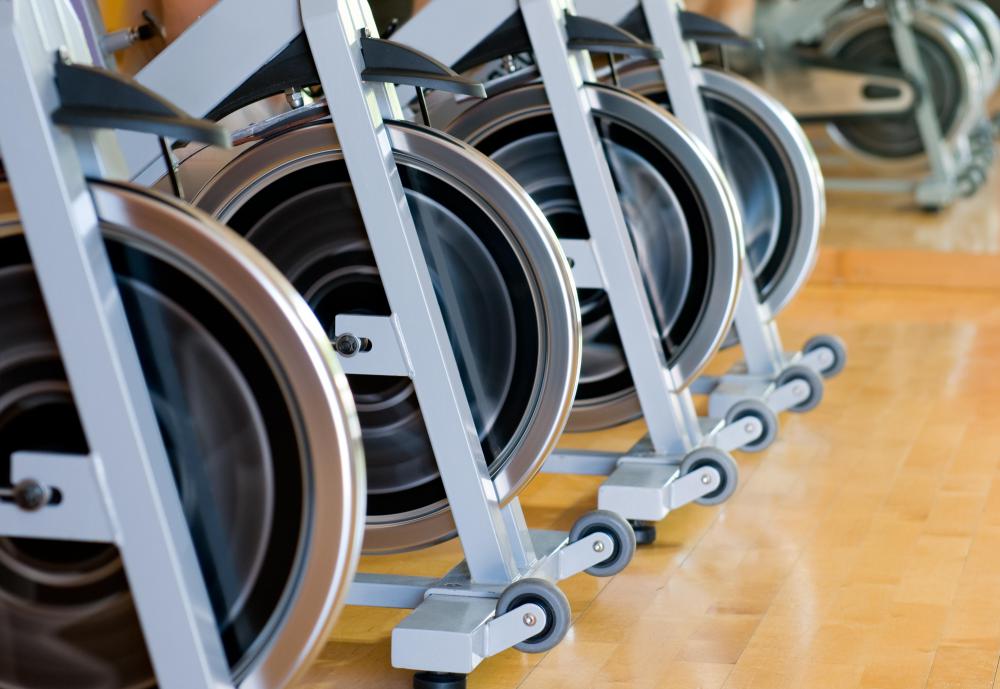 A pedal exerciser is a simple device that simulates the same motion as an exercise bike, but can be used nearly anywhere where there is a seat and flat floor. It is a piece of exercise equipment that looks like nothing more than a pair of pedals set around a fulcrum. Though the pedal exerciser is very small, it can provide a workout comparable with that of a traditional bicycle. It has a number of advantages and disadvantages.
One major advantage to purchasing a pedal exerciser is cost. Such machines are substantially cheaper than a traditional exercise bike. They are also much cheaper than buying a regular bicycle. Even the most expensive models often can be found for a fraction of the cost of the real thing.
Another advantage to the unit is its ability to be moved from place to place easily. The portable pedal exerciser is one of the easiest pieces of exercise equipment to move. Many models weigh less than five pounds, and often can be disassembled. Therefore, for those who travel, especially by plane, this is one of the most mobile cardiovascular exercisers available.
The pedal exerciser also has the advantage of being able to be used by more than one person without making significant adjustments. Changing the seat height on exercise bikes may be difficult for some individuals. With a pedal exerciser, changing the length to fit an individual's legs is as simple as bending over and moving the machine closer to the chair, couch, or wherever the individual happens to be seated.
One disadvantage of this exerciser is its lack of automation. There are no electronics on the pedal exerciser, therefore those used to having bikes that automatically change resistance levels to provide a full and balanced workout will not have that available. There is usually a knob on the machine that can be used to adjust the resistance manually. Those with enough flexibility may be able to do this while they are still pedaling. Sometimes, resistance is done with magnets. A magnetic pedal exerciser is not as portable as other models because it is larger and heavier.
Another disadvantage related to the lack of electronics is most do not provide feedback, such as the distance traveled and calories burned. This feedback may be very important for some who like to keep track of their progress. This limitation can be overcome, however. Some models do offer a small readout, usually powered by batteries.
By: Rido

A pedal exerciser is design to simulate the same motion as an exercise bike.

By: Igor Mojzes

A pedal exerciser offers some of the same benefits as a traditional stationary bike.