What is a Payoff Statement?
A payoff statement is a document that is created when a borrower asks the lender for the amount necessary to settle a loan as of the current date. The statement will take into account how much remains on the principal amount borrowed, and makes adjustments to the amount of interest remaining on the loan, based on the number of payments that remain outstanding. While this document is sometimes referred to as a letter of demand in various parts of the world, there is an important difference between these two types of documents.
In most cases, a payoff statement will provide detail regarding the current structure of the loan agreement. This includes an itemized list of each payment that is still outstanding, including the amount of principal and interest that is retired with each payment. Detail of this type helps to provide a snapshot of what the borrower would owe if he or she elected to pay off the loan according to the original terms and conditions. A second section of the payoff statement will list the amount of interest that is rebated, or removed from the total amount due, if the borrower chooses to pay off the loan entirely by a given date. Thus, the payoff statement provides a written commitment on the part of the lender to honor the terms in the text if the borrower does choose to pay off the loan in one lump sum by the date listed.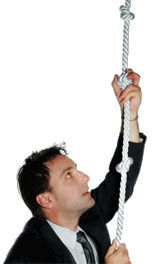 By reading the payoff statement, a borrower can determine if it is in his or her best interests to pay off the loan early. Assuming that the measure would eliminate a substantial amount of the interest remaining, paying off the loan in one lump sum may be a good idea. This is especially true if the amount of tax deductions associated with the purchase is somewhat low, and can be easily offset by the early payoff. If the borrower is not likely to save much money overall, it may be more advantageous to continue with the loan under its original terms, rendering the required payment each month.
A letter of demand includes much of the same information, but usually serves a different purpose from a payoff statement. Here, the outstanding payments remaining are listed, along with a breakdown of principal and interest that is retired with each payment. This type of document is usually not issued at the request of the borrower. Rather, a letter of demand is usually issued by a lender when a borrower has allowed the loan to fall into arrears, and is no longer making payments on the outstanding balance. In some jurisdictions, the issuance of a letter of demand is necessary before it is possible to begin foreclosure proceedings, and seize control of any collateral associated with the mortgage loan.
AS FEATURED ON:
AS FEATURED ON:

Man climbing a rope