What is a Payday Loan Affiliate?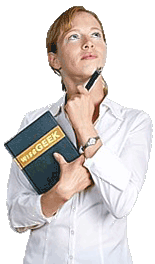 Payday loan affiliates do not actually fund payday loans. Rather, they bring those in search of payday loans to a specific payday loan source. These affiliates are paid by the loan franchise but are not actually employees or subsidiaries of the franchise itself. For all intents and purposes, the payday loan affiliate and the lender are partners.
Essentially, a payday loan affiliate routes customers from their own Web site, which has nothing to do with payday loans, to the loan website. A payday loan affiliate Web site may use advertising or marketing techniques to induce customers to click on the lender's link. The affiliate is then paid per click or per application filled out, depending on the agreement between the affiliate and the lender. In some instances, the affiliate is paid, not only for the click or the application, but also paid again for any loans that are actually made.
Using search engine optimization (SEO,) techniques the payday loan affiliate attempts to find ways for their Web site to rank high among searches, which helps to route more customers to their site. This, in turn, results in more clicks on the lender's website. Internet marketing or advertising skills may also be advantageous in directing more customers to the lender's site.
Lenders pay a third company to track the incoming customers, which means the affiliate does not have to monitor the traffic. The lender considers the partnership a cost of doing business because they make more money on the interest charged to customers than they are paying to the affiliate and the tracking company. The lender then counts on the customer to apply for additional loans and bring other traffic by word of mouth.
The payday loan affiliate has very low start up costs. The potential affiliate must have a domain and a Web site with moderate to high traffic. The higher the traffic to the website, the more chance of re-routing to the lender. The affiliate should also have an audience that would tend to need or want payday loans. The affiliate then contacts a payday loan franchise to set up the partnership.


Woman holding a book