What is a Notice of Assessment?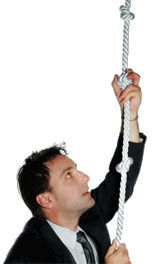 A notice of assessment is a statement that is prepared and sent to recipients, providing a detailed breakdown of the item that is assessed, as well as its value. Other details are included, based on the nature of the entity making the assessment, and any follow-up actions on the part of the preparer or the recipient that are to take place at a later date. Tax agencies on both local and federal levels may issue an annual statement of this type. Statements of this type may involve the assessment of income taxes owed, the assessed value of land and the ensuing tax that is due, or taxes that are due on different types of savings and retirement plans.
One of the most common uses of a notice of assessment has to do with notifying landowners of the current findings of a municipal or county assessor regarding the value of the property held. The exact format of the document will vary, based on local laws and regulations. Just about any notice of this type will include the currently assessed value of the property as of a specific date in the most recent calendar year, the current tax rate that is applied, any special classifications that the tax agency uses to classify the property, and the amount of taxes due. Typically, there is a due date for payment of the taxes also reflected on the notice detail. The notice may be accompanied with an invoice, or even serve as the invoice, depending on local custom.
Tax agencies also utilize a notice of assessment to notify taxpayers of any outstanding taxes that are currently due. In many nations, the notice is prepared and forwarded to the taxpayer shortly after the annual tax-filing season has concluded. Typically, only taxpayers who owe back taxes will receive this type of notice, although some national tax agencies do provide this form to any taxpayer upon request, even if the assessment currently shows a zero balance due. When that is the case, the assessment will show payments received for the period under consideration, as well as any refunds that the agency may have issued to the taxpayer.
A notice of assessment may also be issued to show the status of some type of registered pension plan or other form of retirement program. Often, the document is issued by a federal agency, although state or provinces may also issue this type of notice to taxpayers with active pension accounts. For example, the use of notice of assessment is common in the nation of Canada, providing details on the amount of contributions that the taxpayer can make into a registered retirement savings plan or RRSP, as well as a registered pension plan or RPP.
Man climbing a rope