What is a Noguchi Coffee Table?
A Noguchi coffee table is an iconic coffee table with three legs and a glass top that was designed by sculptor Isamu Noguchi in 1948. The coffee table is still in production and can be purchased in new fabrications for use in homes, offices, and public spaces. The key features of the coffee table are the glass top and the unusual carved wood that is used to create three points of support for the table. The top of a Noguchi coffee table is triangular in shape, but with rounded edges, creating curves and lines that echo and complement the wooden structure underneath. The wooden section underneath the glass looks a bit like a disjointed letter "s" with the top curve connecting to the glass table top and the bottom curve connecting to the floor.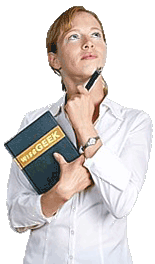 Creating a three-legged coffee table is no easy feat. One of the reasons that the Noguchi coffee table is hailed as an iconic design object is that it is perfectly balanced despite having three legs. It should be noted that, unlike other coffee tables, the legs of a Noguchi coffee table are not independent spokes that connect the top of the coffee table to the floor in a linear manner.
When observing most pieces of artwork, it is possible to find the artist's signature whether the item is a painting, a sketch, or a piece of sculpture. The same is true for the Noguchi coffee table. Despite the fact that the coffee table is by no means a single edition piece of artwork, Noguchi's signature can be found on the glass table top, inscribed into the side of the glass slab. There may be, of course, some unofficial replicas that do not include this signature or may include a forged version of the signature as is common with knock offs of designer products.
The glass table top of a Noguchi coffee table is almost always clear, but there is significant variation when it comes to the material and color of the table's support system. In cases where this part of the table is made out of wood, the stain and finish on the wood can vary quite a bit. There are also cases in which products other than wood are used. These are very often the knock-off editions of the table. In these cases, the color of the table supports may be quite vibrant such as bright red or blue.