What is a Nicotine Vaccine?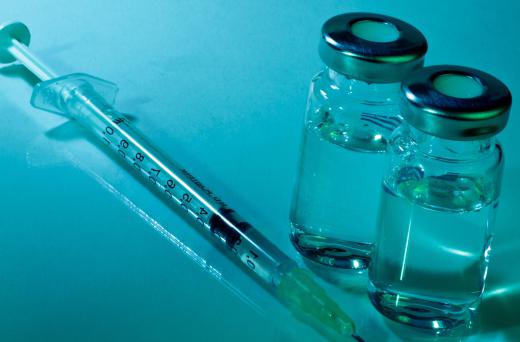 A nicotine vaccine is a combination of a larger molecule connected to nicotine that generates antibodies that bind to nicotine in the bloodstream. This results in a complex with nicotine that is so large that the nicotine cannot enter the brain. Then the person does not feel any of the usual pleasurable effect from having smoked a cigarette. Such a vaccine appears to be able to counter the effects of nicotine and help people to quit smoking.
Nicotine addiction is a severe health problem. The World Health Organization (WHO) estimates that over five million people die per year from tobacco-related causes. Smoking is thought to cause 80% of the deaths from lung cancer, which kills more people than breast, colon, and prostate cancer combined.
Many smokers want to quit, but the addiction is quite severe. According to the American Cancer Society, 70% of the cigarette smokers in the U.S. wish they could quit. Only 4-7% successfully quit without help, however.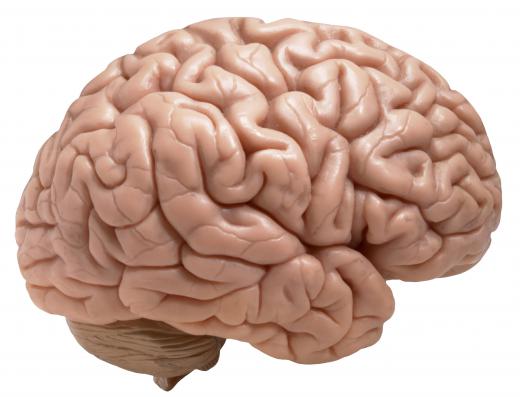 Nicotine is inhaled into the lungs and then is absorbed into the bloodstream. It is a small molecule and can cross the blood-brain barrier to enter the brain. The effects of nicotine involve the release of a brain chemical called dopamine that is involved in addictions. This change in brain chemistry causes a feeling of pleasure.
Several pharmaceutical companies have developed versions of a nicotine vaccine that have made it through various stages of clinical trials. As of 2010, vaccine preparations from three companies were in Phase II trials. This indicates that the potential vaccine is being tested to see how well it works. One of these vaccines did not cause people to stop smoking.
There is no antibody response to nicotine itself. If the substance is combined with a larger molecule that is capable of provoking antibody production, however, it may be possible to obtain antibodies that respond to nicotine. Such a nicotine vaccine is known as a nicotine conjugate vaccine. Various carrier proteins are used, ranging from a recombinant cholera toxin to a protein derived from the outer surface of a bacterium.
As of late 2010, the nicotine vaccine known as NicVax® was in its second round of Phase III clinical trials. These are large randomized studies on groups of patients, designed to assess the effectiveness of the drug compared to the current best treatment. This nicotine vaccine is specific to nicotine. Since it does not enter the brain, it is expected not to have any side effects on the central nervous system.
In trials conducted on smokers and non-smokers, the side effects of this vaccine were generally the same for both classes of individuals. They included headaches, colds, and upper respiratory tract infections. One individual suffered from anaphylaxis, but was successfully treated.
So far, NicVax® appears to be effective. In an earlier trial, 16% of the people who responded well to the vaccine were able to quit smoking without relapsing. Only 6% of the people in the placebo group could do so. Researchers hope that as the bodies of the people being treated produce a greater amount of antibody over time, that less and less nicotine will enter the brain. Its creators also hope that final results will indicate a rate of complete smoking cessation.


By: alexphoto71

A nicotine vaccine helps to counter the effects of nicotine and helps people to quit smoking.

By: Minerva Studio

A nicotine vaccine might help someone quit smoking.

By: marksykes

The effects of nicotine involve the release of a brain chemical called dopamine that is involved in addictions.