What Is a Multi-Bit Screwdriver?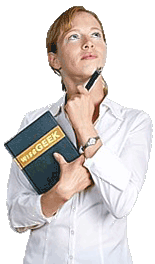 A multi-bit screwdriver is a device used to turn screws into a variety of materials; the driver itself features capabilities that allow a user to change the size or shape of the bit, which means a user can drive various styles of screws without having to change drivers. The specific design of the multi-bit screwdriver can vary by manufacturer, but in general, each driver features interchangeable bits as well as extension capabilities in some cases. Some drivers even feature a ratcheting design, which means the user can turn the driver and retract it without having to remove the bit from the screw during the screwing process.
Using a multi-bit screwdriver involves choosing the correct bit for the screws being driven, and inserting it into the driver. The bit and driver connection point is often magnetized to prevent the bit from falling out during use, though other securing methods can be used; in some cases, a spring-loaded ball bearing may keep the bit in place instead. If screws with different heads need to be driven, the bits can be exchanged quickly and easily simply by pulling out one bit and pushing in another. The bits are usually kept in a plastic case that helps prevent them from getting lost, especially during transport.
The handle of the multi-bit screwdriver may have additional features that enhance the usability of the device. The driver's bar, for example, may be removed so a longer extension can be inserted instead; the handle may feature a ratcheting mechanism that allows the user to drive the screw and retract the driver without removing it from the screw or the driver handle may be a simple, stationary model with no additional features. Generally, the more features the multi-bit screwdriver has, the higher the cost will be. More bits will also mean a higher price in most cases.
The most commonly used bits on a multi-bit screwdriver are the Phillips head bit and the flat head, or blade, bit. The Phillips head bit features a cross pattern, and the center of the cross will plunge deeper than the blades of the cross into the screw. The flat head bit features a simple, straight design that is meant to work with a straight slot on the screw head. Most to be driven will feature one of these designs, but many other designs exist, so the bits included in the kit will accommodate the various styles.
Woman holding a book