What is a Mobile Message Alert?
A mobile message alert is a quick message that is sent to mobile phones and mobile devices. Phone customers use mobile message alerts because they are a convenient and easy way to receive and send information. A mobile message alert can make us aware of text messages, which are 160 characters or fewer; incoming emails; reminders; and updates from websites.
Messages come through the same way that regular calls on a mobile phone do, via a control channel. The messages are limited to 160 characters or less per message in order to prevent any type of overload to the delivery system. Mobile message alerts can tell users when they receive email messages, and once accessed via Internet they actually email message can be any length.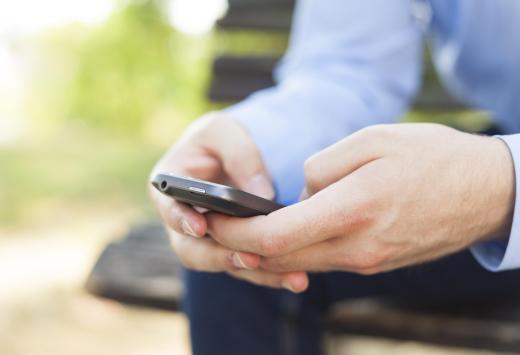 ­Mobile message alerts can be customized to ring or alert using a chosen sound or ringtone. They can also be customized and set to ring different tones or alerts for individual senders. Popular alerts are available in the form of MP3 files as well as video clips, which can be played on some phones and devices to alert a person to a message.
Free mobile alerts include those that update people to current events, news, and for entertainments purposes. Everything from world news to daily horoscopes can be sent via mobile message. Celebrity news and sports updates are other popular options that can be sent via mobile message. With many alerts the subscriber receives a text message alert, and then dials a given number to listen to an update. Though many there are many services such as this available for no fee, subscribers should read the terms and conditions and be aware of any fees that their mobile phone carrier might charge.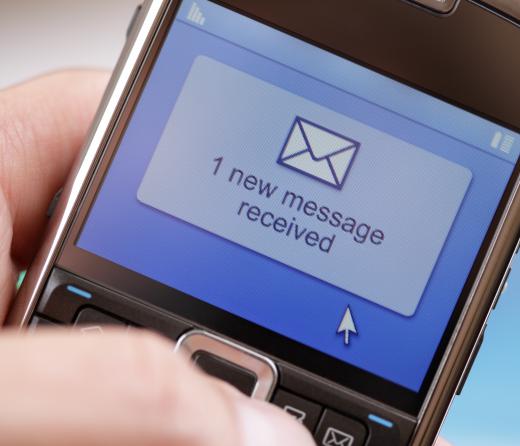 Mobile message alerts can be downloaded via Internet or mobile phone carrier, generally for a fee. Popular songs, show tunes, voice recordings, and unique sounds can be sent to a mobile phone and used as a mobile message alert. These tones and songs can then be designated as a ringtone for the phone. Ringtones can also be assigned to specific callers and for certain alerts.
In a world that is constantly changing, a mobile message alert can help people stay informed about what is important to them. Be it traffic conditions, weather, or just a message from a friend, alerts can make life simpler. Mobile message alerts can also help people manage their time more effectively as well ensure their safety. Many schools and universities now have a plan in place that will notify students and parents via mobile message alert of any school safety issues, closures, and other vital information.
AS FEATURED ON:
AS FEATURED ON:

By: Adam Radosavljevic

Mobile message alerts may provide reminders to cell phone users.

By: Brian Jackson

Text message alerts might inform a consumer of a sale that a business is having.

By: Eugenio Marongiu

Mobile message alerts are quick and brief messages sent to mobile devices.

By: valdezrl

Mobile message alerts include weather warnings for severe storms.