What is a Messaging Phone?
A messaging phone is a phone that is capable of sending and receiving messages. These messages can include Short Message Service (SMS) or texts, email and instant messages. Many phones can send and receive messages, but a messaging phone is specifically designed to make the exchange of messages easy.
One way that a messaging phone can facilitate messaging is by incorporating a QWERTY keyboard into its design. The QWERTY keyboard layout is very similar to the keyboard layout found on computers and typewriters. On a phone, the keyboards look the same but are simply smaller in size. Consumers probably are more accustomed to using QWERTY keyboards rather than a standard phone's keypad to send and receive messages, so those who have a messaging phone with a QWERTY keyboard can type out and send their messages faster.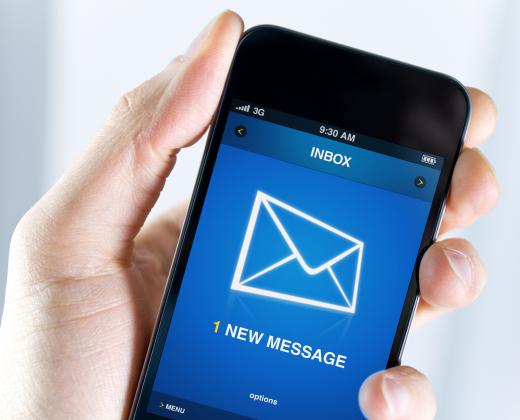 Many consumers who purchase a messaging phone use email as a means to transfer and receive information. Consumers who wish to use email as a primary means of communication should look into buying a messaging phone that is capable of functioning with POP3 and IMAP protocols so that email from multiple accounts can be retrieved. Consumers might want to purchase a phone that offers scheduled retrieval of mail or push email so that users can receive messages as soon as they are sent. Cell phone users might be able to purchase phones that can handle viewing attachments such as pictures, though not all phones have this capability.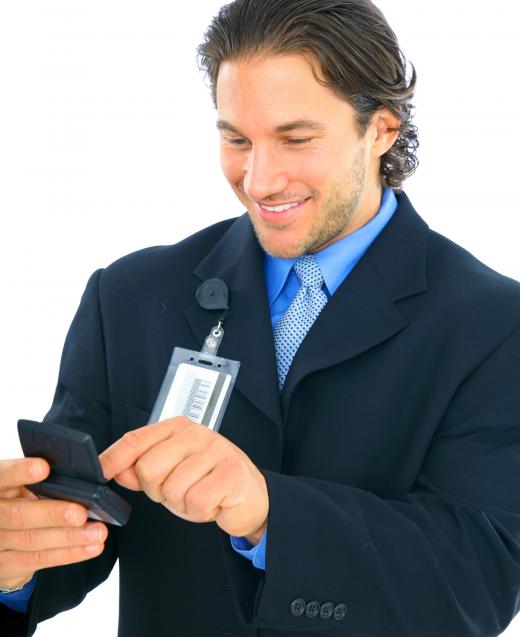 When consumers are looking for messaging phones to use with instant message communications, they should consider which messaging services they will be using most and verify that phones have the corresponding software installed on it. MSN Messenger®, AOL Instant Messenger®, Yahoo!® Messenger and ICQ® are common instant messaging applications that can be found on cell phones, but some of these applications might not be found on all phones. Moreover, an instant messaging client on a cell phone can be stripped down to its mobile version, with which many users can be unfamiliar. Registering an account with an instant messaging service and familiarizing oneself with the computer version of the client can help consumers navigate the mobile version.
Those who consider buying a messaging phone might want to look for certain features on the phone that allow the consumer to choose and set up notification alerts. This is an especially useful function for those who want to use text, email and instant messaging functions all at once. A user might opt to set up audio or vibration profiles for specific messages so that he or she can distinguish between message types as they are received.
AS FEATURED ON:
AS FEATURED ON:

By: bloomua

A messaging phone is capable of sending and receiving messages.

By: visi.stock

Some phones incorporate QWERTY keyboards to facilitate communication.

By: Giulio_Fornasar

Text messages provide a quick and convenient way to send short messages without needing to make an actual phone call.