What Is a Mario Mustache?
A Mario mustache is a type of mustache, which is facial hair found upon the upper lip, styled after the design of a video game character named Mario. Mario is the lead protagonist of the majority of Mario Bros. games and his initial design featured the mustache he continues to wear in modern games. The basic design of the mustache has an upward curve to the top of it, much like a smile, while the bottom of the mustache has a scalloped design. As the Mario mustache has become increasingly popular, a number of different products have been designed featuring the mustache.
While the term "Mario mustache" could potentially refer to any mustache worn by a well-known Mario, it typically refers to the mustache of Mario the video game character. First featured in the Nintendo® game Donkey Kong in 1981, Mario is a character often recognized by his hat, overalls, and mustache. Much of his design was based on the realities of video game graphics at the time, which were limited to only a handful of pixels for each character. Mario's hat was created to avoid having to animate hair, the overalls were used to give his arms more definition, and the Mario mustache and large nose made the character's face more interesting through the use of only a few pixels.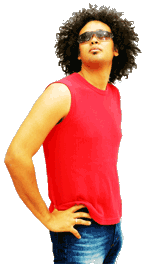 The Mario mustache is quite simple in design, and has changed very little from his first appearance. It is typically depicted with a top that curves upward at each end, like a crescent, and may either be an unbroken line or dip down in the middle to indicate Mario's large nose. The underside of a Mario mustache is scalloped, with a number of bumps that give it a wavy design. This is typically depicted with six bumps of even width, though the two middle bumps may be slightly smaller on some designs.
Mario is one of the most recognizable and famous video game characters of all time, and so the Mario mustache has become equally famous. A number of different companies produce synthetic mustaches that people can wear as part of a Mario costume. There are also patterns online that can be used to create a Mario mustache using felt, which can then be adhered to someone's face with a piece of elastic. Other products that have been created and feature the mustache include drinking glasses, giving the drinker a mustache through the glass, jewelry, t-shirts, and even neck warmers.
AS FEATURED ON:
AS FEATURED ON:

Man with hands on his hips