What is a Lisp? (with pictures)
A lisp is a form of speech impediment in which someone has difficulty pronouncing sibilant letters like S and Z. These letters tend to emerge with a "th" sound in someone with this condition; the word "cats," for example, would sound like "caths." In addition to causing communication problems, this speech impediment can also cause psychological problems, because people with lisps are often mocked or stigmatized. If a lisp is caught early, it can be treated with the assistance of a speech therapist.
The cause of this speech impediment can vary. In some instances, the cause is physiological, and the patient has some sort of deformity or medical condition which causes the condition. For example, a child with swollen adenoids may tend to lisp, as will people who have recurring stuffy noses. More commonly, this condition appears to be psychological in origin, and often emerges as a reaction to stress. Children may start lisping, for example, to gain attention, or someone may develop one after a traumatic incident. Often, the cause is unknown.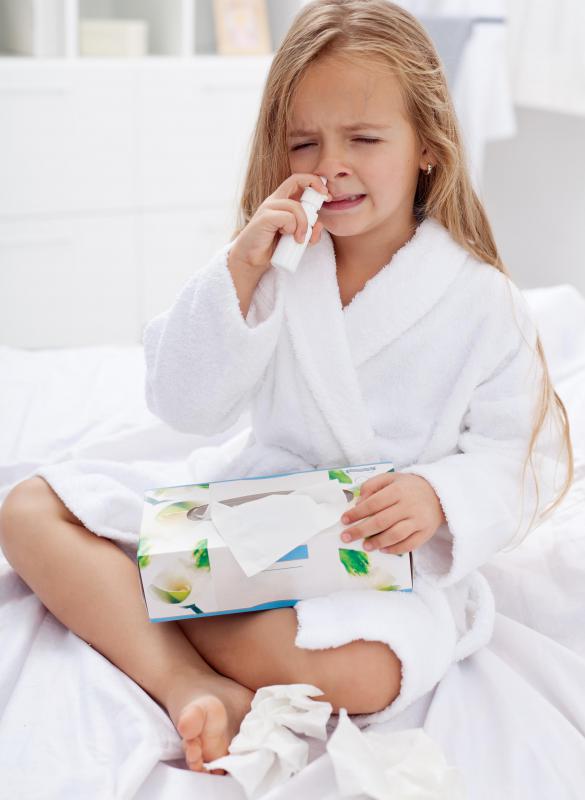 There are several different types of lisp, each of which are treated in different ways. One of the most well known forms is the frontal lisp, caused by the tongue pressing against a gap left by missing teeth. Many young children have these during their development, although they often go away without intervention. In another type, the palatal lisp, the tongue presses against the roof of the mouth when the patient makes sibilant sounds, causing the classic "th" sound.
Lisps can also be caused by the pressure of the tongue against the teeth, in a form called a dentalized lisp. If someone ties saying "seashore" with his tongue pressed against his front teeth, he'll known what this sounds like. A patient may have a lateral lisp, in which air flows around the sides of the tongue because it is held in the position used to make the sound of an L. This can sound very wet and soft.
Up until around age five, lisps are fairly common in children, and they are not a cause for concern. If one continues past this age, it can be a good idea to see a doctor. A doctor should also be consulted for older people who have started lisping. In addition to recommending a good speech therapist, a doctor can also rule out any physical causes or treat them.
Swollen adenoids can contribute to a lisp.

A child with swollen adenoids may tend to lisp.

People who have recurring stuffy noses may develop a lisp.

Older people who develop a lisp should consult with a doctor.

A speech therapist may work with children who speak with a lisp.