What is a Legal Marketing Service?
A legal marketing service is a company specializing in offering advertising services to attorneys and law firms. The service can help attorneys with developing marketing and branding strategies in addition to developing ads for a wide variety of media. Using a service can provide attorneys with access to experts who know how to advertise effectively while staying within the boundaries of the law. Most nations have regulations limiting the kind of advertising attorneys can do, and it is important to comply with these to avoid fines and other penalties.
A legal marketing service can offer a variety of services, depending on the needs of the client. They have contacts with media and can place print, television, and radio advertising, in addition to determining the best place to advertise. Attorneys without a clear marketing strategy can work with the legal marketing service to talk about their goals and the kind of work they do to develop a cohesive vision for advertising. This can be important for projecting a consistent and confident image to potential clients.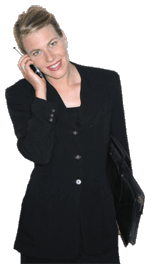 The legal marketing service may have in-house graphic designers and other advertising specialists, or can contract work out, depending on the size of the company and the needs of the client. In addition to advertising, they can offer assistance with branding, the development of letterhead and business cards, and other topics. The legal marketing service can also familiarize attorneys with the laws specific to legal advertising in their area; attorneys who do not specialize in this area of the law may not be aware of the full scope and nature of these regulations.
Individual attorneys may use a legal marketing service to build up a name for themselves and a client list. Even if they work for law firms, establishing a name can be important for bringing in clients. Attorneys at firms may have quotas and other expectations from their employers. Assistance with advertising may help attorneys meet workplace goals. For independently practicing attorneys, learning how to use advertising dollars effectively can be helpful for competing against firms with much larger advertising budgets.
Attorneys considering marketing services should plan on meeting with several agencies. This will give them a chance to get information about the range of approaches to legal advertising so they can find a good fit. It will also make attorneys aware of the range of rates agencies charge, which can be useful when negotiating prices for services.
AS FEATURED ON:
AS FEATURED ON:

Businesswoman talking on a mobile phone