The Kindle™ is Amazon's electronic reading device, or e-book. It is to books, what an MP3 player is to music, and more. The Kindle™ can store thousands of books, magazines, blogs and newspapers, and an optional SD flash card will allow for a virtually unlimited e-library of your favorite reading materials. Even nicer, the Kindle™ has free, built-in cellular broadband for accessing Amazon's library 24/7 so that you can purchase a book, newspaper or magazine when and where you want it. And that's just the beginning.
A Kindle™ is not much larger than a paperback and thinner, with the second generation Kindle™ 2 even more streamlined. Barely topping 10 ounces, it features a 6-inch (254cm) diagonal grayscale screen. The Kindle™ uses electronic ink, so it reads just like paper, is not backlit, is easy on the eyes, and is readable in bright sunlight. Amazon reports that the rechargeable battery will last for 4 days with wireless turned on, and up to two weeks without wireless on.
The Kindle™ features a QWERTY keyboard for entering search items within Amazon's extensive library. You can also use the keyboard to enter text notes within the pages of an e-book, similar to writing in the margins.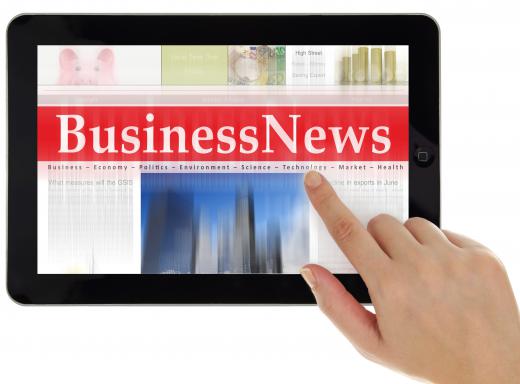 New book titles are priced at $9.99 US Dollars (USD) and arrive at the Kindle™ within seconds after purchase. Amazon keeps a backup copy of the book in your own online library so that storage on the Kindle™ or on an additional SD flash card isn't mandatory. If you should lose your Kindle™ or delete a title, you can download it again from your Amazon library.
What makes a Kindle™ so nice is convenience. Waiting for your plane to depart? Get on your Kindle™ and order a book for the trip. Traveling by train? Forget about choosing books ahead of time and lugging them along. Just drop the Kindle™ into your purse or backpack and you'll have access to all the reading material you could possibly want en route. Sitting on the beach? Read the incredibly crisp electronic ink in the brightest tropical sunlight possible.
If you like to read in bed the Kindle™ also has an advantage here. Books can be difficult to handle but the kindle is lightweight and you can turn pages by pressing buttons located on either side of the device, making it easy to navigate whether right-handed, left-handed, lying on your back or curled up cozily on either side.
There are no wireless contracts or fees with the Kindle™. Amazon pays for all cellular communications and even offers free access to the Wikipedia encyclopedia. Other niceties include a built-in dictionary and the ability to adjust text size up or down as needed.
For reading enthusiasts, the Kindle™ is a great gift idea. As of spring 2009, the newest generation Kindle™ 2 retails for $359 USD with free shipping from Amazon. Kindle™ 2 incorporates built-in text-to-speech so you can listen to that new bestseller while driving. Other ebooks include Sony®'s Digital Reader® and the iRex® iLiad®.
AS FEATURED ON:
AS FEATURED ON:

By: viperagp

There are now many competing options to the Kindle, including tablets that also serve as reading devices.

By: Andrzej Tokarski

Kindles allow people to read books without having to carry heavy printed versions.

By: Netfalls

Kindles may be useful at the beach.