What is a Jury Exemption?
Sometimes referred to as a jury excuse or exemption from jury duty, a jury exemption is any circumstance that, in the opinion of the court, would prevent a prospective juror from being able to report for and carry out the duties associated with serving on a jury. Many jurisdictions have specific guidelines that must be followed in order for this type of exemption to be granted. Depending on the area and type of court involved, issues of health, employment or other types of hardship that are considered reasons for being excused will result in the court formally allowing a prospective juror to not participate in a jury selection.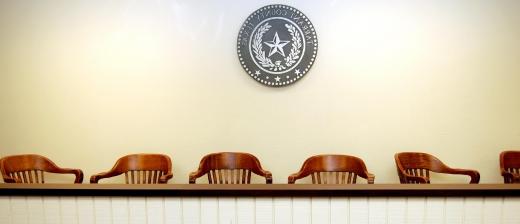 One of the more common examples of jury exemption regulations has to do with the health of the prospective juror. While many people think of this type of exemption as applying only to physical conditions, some courts will also excuse the prospective juror in the event he or she is currently under professional care for an emotionally debilitating condition. For example, the court may grant an exemption if the individual is currently being treated for various types of anxiety disorders or types of depression, as well as a number of different types of phobias. In many cases, the court will confirm the purported health issue with the attending physician, then determine if the infirmity is sufficient to merit excusing the individual from serving.
Many courts also allow jury exemption to take place based on hardship and personal circumstances. For example, a court may choose to excuse someone from jury duty if they are the sole caregiver to an aging or disabled relative, and it would cause financial hardship to secure care giving for the duration of a trial. If the individual is located a long distance from the court, and does not have access to transportation, the court may also decide to grant an exemption.
There are situations where a jury exemption is granted because of the career or employment position of the individual. Specialists in the medical field may obtain an exemption if the dates of service coincide with dates that the specialist is scheduled to operate on a seriously ill patient or patients. Attorneys who are already committed to representing clients in another court during the period of jury duty may also be excused.
The age of an individual may also make it possible to obtain a jury exemption. Many courts will excuse the citizen if he or she is over the age of sixty-five. Others often restrict jury duty to people who are under seventy years of age. Since exemptions based on age depend on the current regulations and standards set by local law, there is no universally accepted age limit for jury duty.
Many nations have passed legislation that provides some degree of uniformity in how various court jurisdictions within the country's borders determine what does and does not constitute a valid exemption. One example is Australia's Jury Exemption Act of 1965. While establishing a foundation for the process of jury exemption, most national laws do allow room for local jurisdictions to accept other excuses, based on circumstances that are relevant to the community that is served by the specific court.


By: petert2

Public servants, like police officers, may be exempt from jury duty.

By: Empath

Jury duty is mandatory for all summoned citizens unless excused.

By: Matthew Benoit

The age of an individual may make it possible to obtain a jury exemption.

By: Corgarashu

The penalty for failing to answer a jury summons differs from jurisdiction to jurisdiction.

By: Anchels

Jury members may be exempted if it is discovered they are familiar with the case from local media reports.