What is a Junk Food Diet?
The junk food diet is a type of eating plan where dieters eat smaller portions or low fat versions of the junk foods they enjoy, for the purpose of losing weight. The junk food diet is not often recommended by doctors or dietitians, but many people attempt this diet so they can continue to eat their favorite unhealthy foods while losing weight. There is certainly no shortage of options at the grocery store for reduced fat or fat free versions of many favorite snack foods.
Junk food is typically considered to be sugary or fatty heavily processed foods. This includes items such as chips, cookies, candy, ice cream, and soda, just to name a few. Manufacturers now make low fat chips, fat free ice cream, and diet soda, among other variations. In addition, pre-measured packs allow dieters to more easily maintain portion control. For instance, small packs of cookies that are individually packaged and 100 calories each are very popular in this diet.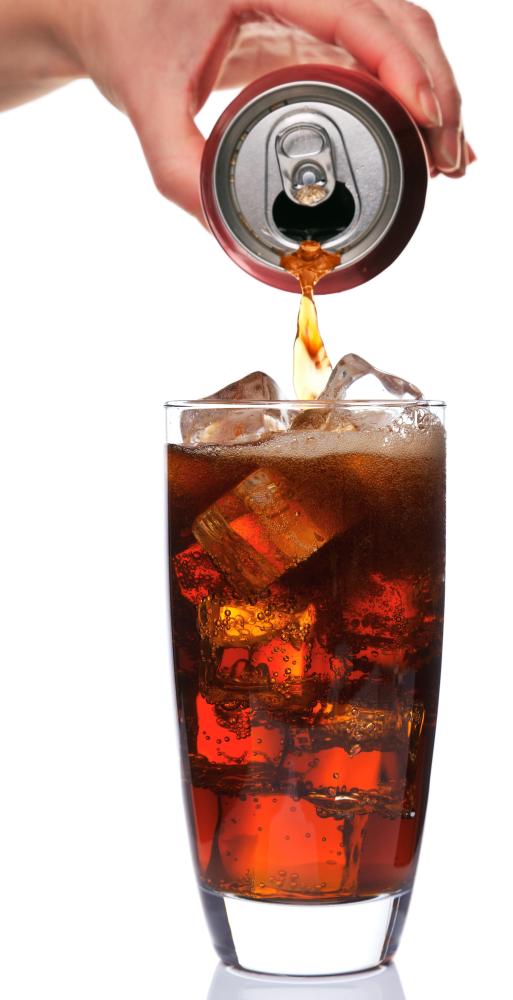 The trade-off when consuming a junk food diet made up of these foods is that most of them are heavily processed to begin with, and the reduced fat versions are even more so. Most contain a number of chemicals and artificial sweeteners and fats, which can lead to bloating, indigestion, and diarrhea. Even though it may be possible to lose weight on the junk food diet, such as by switching from regular soda to diet soda, the effect it has on the body is not often positive.
The junk food diet is often lacking in nutrition. Junk food in general is the leading cause of obesity in people of all ages, and can lead to diabetes and heart disease, among other illnesses. Nearly all physicians and dietitians will not recommend this type of diet; instead, they might be more likely to recommend a diet made up of more fresh, whole foods such as fruits and vegetables, whole grains, and fish or chicken for protein.
There are a few ways to incorporate some of the principles of the junk food diet into a healthier eating plan. For instance, portion control, as in the individual snack packs, is important. Try limiting portions at meals and eating only a small snack if necessary to help with cravings. Cutting back on soda is a good idea, but it might be better to replace it with water or unsweetened iced tea rather than diet soda. A healthy diet does not need to be completely free of junk food; in fact, it is fine to enjoy a treat in moderation, but the whole diet should not consist of junk food.
AS FEATURED ON:
AS FEATURED ON:

A glass of diet soda, which is allowed on the junk food diet.

By: Kayros Studio

Pizza is often considered to be junk food because it is usually high in fat and calories.

By: andersphoto

Potato chips are high in fat and calories but offer little nutritional value.

By: ExQuisine

Soda can be replaced by unsweetened iced tea during a junk food diet.

By: Lsantilli

A junk food diet lacks nutrition and can lead to obesity in people all ages.

By: Simone van den Berg

The junk food diet is designed for people who habitually overindulged in junk food.

By: freshidea

Subsisting on a junk food diet will raise LDL (bad) cholesterol levels in the body.

By: Photographee.eu

Eating healthier will likely prove more beneficial than a junk-food diet.

By: Africa Studio

A junk food diet may include eating lots of popcorn.