A grant writer has many duties that involve researching and writing grant proposals for funding for a corporation, nonprofit organization, or government agency. Because this person must have a broad knowledge of what the business or organization provides, he or she must understand the program, its financial details, and where to find appropriate funding. Due to the knowledge base required, he or she may choose to specialize in a particular field, such as educational grant writing or medical grant writing.
First and foremost, a grant writer must understand the grant application process. He or she should have superior writing and grammar skills, as well as the ability to work independently and meet deadlines. Also important are an attention to detail and the ability to understand financial and budget matters.
Many of these professionals work on a freelance basis, while others work for an organization or business as a staff member. No matter which type of employment is procured, this person assembles the pertinent information from which to write the grant proposal. After a proposal is submitted, it is the writer who maintains contact with the grantor to verify that all the necessary information is supplied.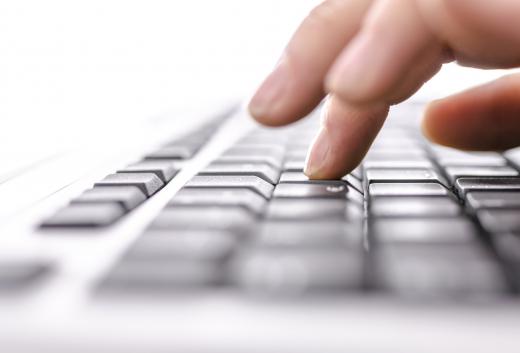 Grant writers may come from a variety of backgrounds. Many have a a degree in English or communications, or they have experience working with similar organizations in a similar capacity. Courses that are beneficial to these people include technical writing and editing classes. In the past, applying for grants was an inexact science — organizations filled out an application and then waited to see if they were successful — but now, a great deal of information is available to writers who want to give themselves an advantage in the process.
A grant writer is likely to spend a great deal of time using a computer for research and email, but he or she also needs to have excellent communication skills for visits to the clients and the grantors. Some are paid a percentage of the amount that they secure for their organization or business, but more commonly, they receive compensation by the hour or the project if a freelancer, and by salary if a full-time employee.
AS FEATURED ON:
AS FEATURED ON:

By: gunnar3000

A grant writer researches and writes grant proposals for corporations, nonprofit organizations, and government agencies.

By: Gajus

Though a grant writer spends sognificant time using a computer for research and e-mail, they also need to have excellent interpersonal skills.

By: Lisa F. Young

Grant writers may spell out specific needs for funding on behalf of an organization.

By: bramgino

A grant writer must understand the grant application process.

By: Andrea Izzotti

Grant writers may work for agencies which provide shelter to people living in poor conditions.