What is a Geographic Information System?
Visual mapping systems provide digital maps and logistical directions on cell phones, smart portable devices, and many car audio systems. The geographic information system (GIS) is the software that graphically presents the visual mapping information. These systems require access to data storage devices that hold a vast array of address locations and photographs throughout the world.
Many smart phones have integrated GIS applications into Internet search engines. This provides an enhanced experience for smart phones because many search results now include directions to the returned location. This integration of search results and a geographic information system demonstrates the power of this technology.
One example of the use of these integrated GIS applications is with the sports of mountain biking and hiking. These sports typically require an individual to explore areas that are not well mapped into standard maps. Historically this type of sport requires manual maps and a compass. Today there are several geographic systems designed for the outdoors sportsman. This geographic information system provides advanced features including current location, route, and estimated time to destination.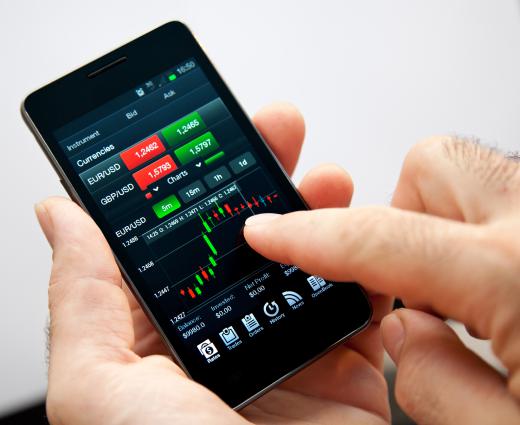 A geographic information system is critical for modern military operations. This software provides military commanders with critical information on terrain, enemy locations and potential ambush opportunities. In the past military commanders planned command and control operations based on data provided by scouts. With geographic information systems commanders can better plan for future movement without risking the lives of scouts.
Geographic information systems are not limited to physical address. They can also be programmed to document physical points of interest. Each point of interest is stored in GIS applications as a latitude and longitude coordinate. With this feature, physical location points can be mapped into visual mapping systems. These points of interest can be any simple physical objects including trees, roads, or buildings. Many GIS applications allow the mapping of desolate areas in the desert or dense forest.
Portable GIS systems are also available for boats, which can be used for fishing trips. A fisherman can upload specific fishing locations with coordinates into the GIS system. This information can be used on a return trip, which makes pinpointing the exact location of prior fishing areas easier.
Satellite and location-specific photography are available with an advanced geographic information system. This provides a three-dimensional view of a streets and building locations. Many Internet-based mapping systems actually show pictures of streets that can be navigated with computer keyboards. This gives the user an experience of actually walking through the streets of a city or town.
AS FEATURED ON:
AS FEATURED ON:

By: Nataly-Nete

Geographic Information Systems are the software that allow mapping information to be displayed graphically.

By: Silroby

Many smart phones integrate geographic information system applications with Internet search results.