Fruitarian is a term used for followers of an extreme raw vegan diet who eat only fruits, some seeds, and limited vegetables, depending on how strictly they follow the diet. Most medical professionals agree that the fruitarian diet is nutritionally unsafe, and a prolonged pure fruitarian diet is not advised for healthy living. As a result, the majority of fruitarians eat a large percentage of raw fruit, but also incorporate other ingredients and sources of nutrition into their diet.
The fruitarian diet is based on the idea that primitive humans ate only raw fruits and vegetables, and that the root of many digestive and health problems may be the modern diet. The fact that some fruits and vegetables are indigestible without cooking suggests that the introduction of cooking may have expanded human nutrition, rather than acting in a detrimental fashion. To the credit of the fruitarian movement, however, the types of cooked foods eaten may not be entirely healthy. Most followers of the fruitarian diet recognize that the diet alone is unlikely to be healthy, and are simply aiming at the introduction of a greater percentage of healthy fruits and vegetables to their diet.
Most adherents to the fruitarian diet also prefer to eat organic, sustainably harvested fruits. Some fruitarians will only eat windfall fruit, refusing harvested or picked fruit. Pure fruitarians eat only fruit, while many incorporate nuts and seeds into their diet for increased protein, nutritional variance, and fiber. The name of the diet is technically incorrect, as most fruitarians will eat plant matter botanically classified as vegetable as well.
Eating a fruitarian diet can be very dangerous for individuals who are not properly educated in nutrition. For this reason, it is important to carefully research raw vegan nutrition and work with a medical professional to ensure that all nutritional needs are being met. A prolonged unbalanced fruitarian diet can result in malnutrition and sickness, in addition to general malaise. It is especially important to secure a source of protein and other vital amino acids.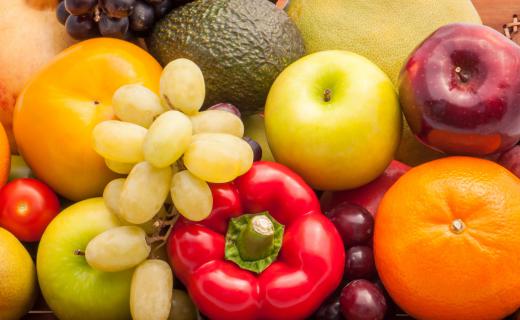 Historically, even prominent fruitarians have eaten a mixed diet, because it is viewed to be healthier in the long term. Adherents of the Natural Hygiene Movement, a health movement commonly associated with the fruitarian diet, encourage followers to eat a diet with a high percentage of raw fruits and vegetables;sometimes as much as 95 percent of total food intake. Some individuals use brief fruitarian diets for weight loss, although this is not generally sustainable. Most humans could benefit from the addition of more fruits and vegetables to their diet, although going to the extreme and becoming a strict fruitarian may not be needed.
AS FEATURED ON:
AS FEATURED ON:

By: TristanBM

Pure fruitarians eat only fruit, including organic apples.

By: Es75

Some fruitarian's incorporate nuts into their diet.

By: peangdao

Fruitarians will only eat fruits, and some seeds and vegetables.