What Is a Food Processor and Chopper?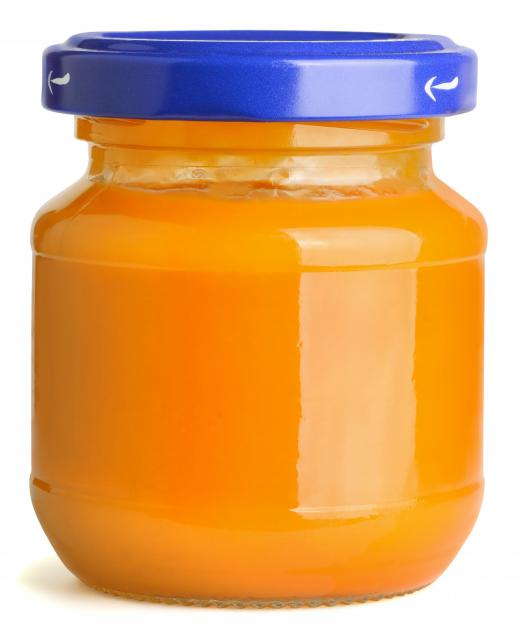 A food processor and chopper is a machine that is used for domestic and commercial food preparation. Food processor parts include a blade that chops, grinds and shreds, and a cup for holding the food. Some models include multiple chopping or slicing blades for better efficiency. In addition to chopping, grinding and shredding, a food processor and chopper may also extract juice from fruits and vegetables, as well as puree foods. While many food processors and choppers are powered by electricity, some are manually operated and compact, requiring minimal counter space.
The compact food processor and chopper is often operated by hand. This small device typically utilizes a rotary hand crack for chopping. When turned, the crank rotates a blade inside the chopper that slices and chops small pieces of fruit or vegetables. These types of choppers are lightweight and may be stored in a small drawer. The mini-choppers are typically constructed of plastic.
Full featured food processors are often built with stainless steel. These electric appliances may be plugged into a wall outlet, and often feature various speed settings. In addition, a deluxe food processor and chopper may feature a large cup capacity for processing larger quantities of food. Some of the more elaborate models may come with multiple cutting discs or hooks, allowing greater capabilities. For instance, one blade may be used for chopping and shredding, while a hook device may be used for kneading dough.
In many cases, a food processor and chopper is often used for chopping vegetables for salads, soups and stews. In addition, some food processors are designed for preparing homemade baby food. These machines are sometimes referred to as food preparation stations. One of the main components of a food processor is the feeding tube. If a food processor and chopper has a wide feeding tube, large pieces of food may be placed directly inside the chute.
Many of the modern food processors are equipped with touch pad controls. In addition, some models are made with a convenient cord storage feature, or utilize a retractable cord. Deluxe food processors often come with two or more interchangeable food storage bowls of various sizes.
Food processors and choppers have a number of other uses besides grinding and chopping fruits and vegetables. Some people use this kitchen gadget for making cookie or cracker crumbs. Food processors may also be used for grinding nuts such as almonds and cashews, or for grating block cheese.


By: Coprid

Baby food made in a food processor.

By: nito

A food processor and chopper.

By: Quanthem

Food processors are useful for making bread crumbs and cracker crumbs.