What is a Fire Alarm Cover?
A fire alarm cover is a device that is used to protect a fire alarm from accidentally being sounded. A fire alarm situated in a bust hallway, for example, might be bumped or disturbed by people who are simply walking by. This might lead to a false fire alarm, which is exactly what a fire alarm cover works to avoid. There are a few models of covers for fire alarms. Some are glass and must be broken in order to sound the fire alarm. Others are simply plastic covers that can be lifted in order to access the fire alarm.
Just as it is common for fire alarms to be standard in size, it is also common for covers to be standard in size. There are fire alarm covers that are designed to fit over most standard fire alarms that can be manually sounded when a person pulls on a small handle or, as they are often referred to in the field of fire safety, "pull station." In addition to giving access to a fire alarm, there are some fire alarm cover models that have their own alarms, in the form of a horn, that alert anyone within earshot that the cover is open. This is a useful feature that helps to make sure that the cover is kept in place and helps to ensure that the fire alarm cover is not accidentally left open or bumped open.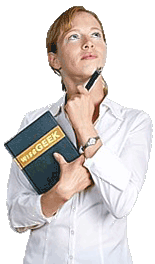 The type of fire alarm cover that is made with a glass surface that must be broken in order to access the alarm usually comes with a small mallet that can be used to break the glass. This mallet is often made out of metal and is connected to the frame of the fire alarm cover with a sturdy chain. Although the face of this kind of fire alarm cover is glass, the frame is a sturdy metal.
Almost every fire alarm cover is designed to be highly visible so that it can be easily found in an emergency. It is most common for a fire alarm cover to be red or even a deep, bright orange with white lettering. The white lettering includes brief but very direct instructions about how to access the fire alarm and sound the alarm in case of a fire. All of the features are designed to work as well as possible in the moment of an emergency.
AS FEATURED ON:
AS FEATURED ON:

Woman holding a book