What is a Dysphagia Diet?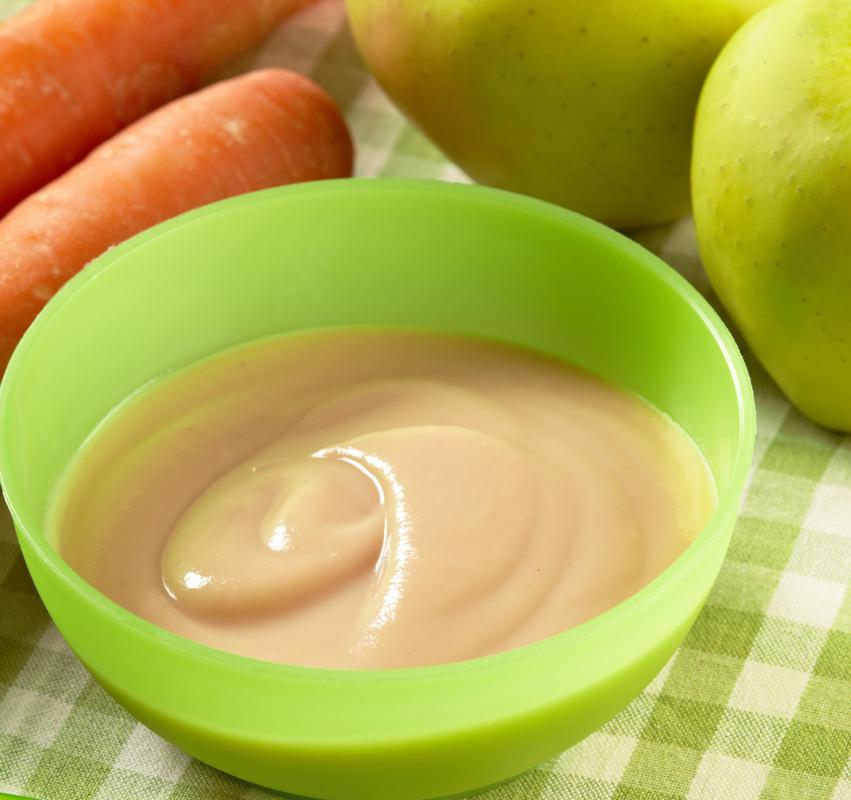 A dysphagia diet is used to treat dysphagia, a condition in which the patient has difficulty chewing and swallowing. Patients with this condition require a specialized diet because they have trouble eating normal foods, and therefore receiving proper nutrition. This type of diet has different levels designed to help the patient progress from liquids to more solid foods over time.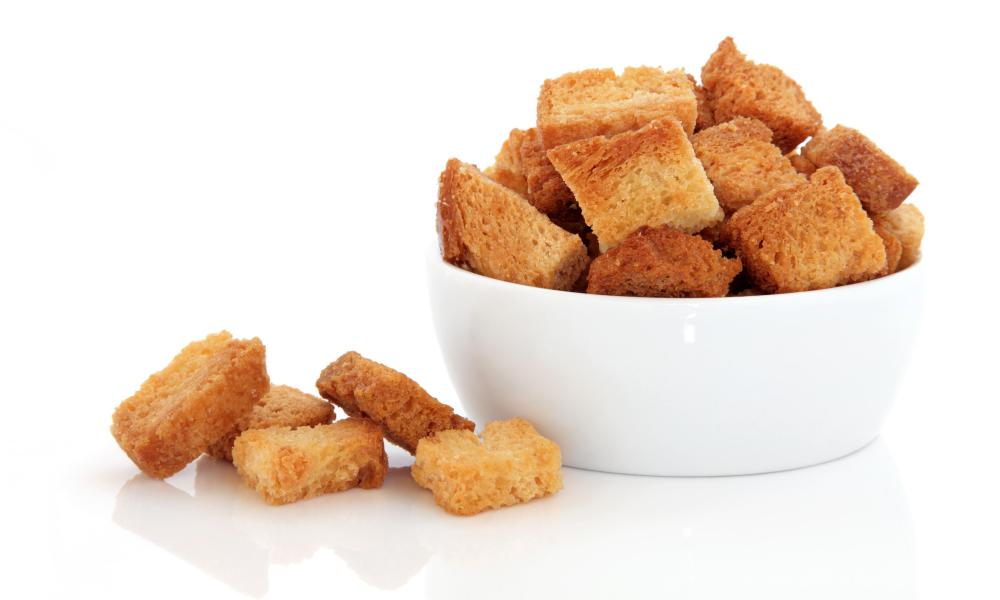 There are two main types of dysphagia: esophageal and oropharyngeal. In esophageal dysphagia, digested material stops moving in the esophagus, the tube leading from the throat to the stomach. This may be due to acid reflux, the back up of stomach acid into the esophagus, causing inflammation and constriction of the esophagus. Esophageal dysphagia causes a burning sensation in the chest.
Oropharyngeal dysphagia is a difficulty moving food to the back of the throat and swallowing. It can be caused by nervous system disorders, such as cerebral palsy and Alzheimer's disease, dental disorders, psychological illness, neck injury, or cancer of the throat or neck. Symptoms include drooling, coughing, and choking during meals, pocketing food in the cheeks, weight loss, and chronic respiratory infection. Food may also back up into the nasal passages. It is important to correctly diagnose the cause of oropharyngeal dysphagia before treating the condition.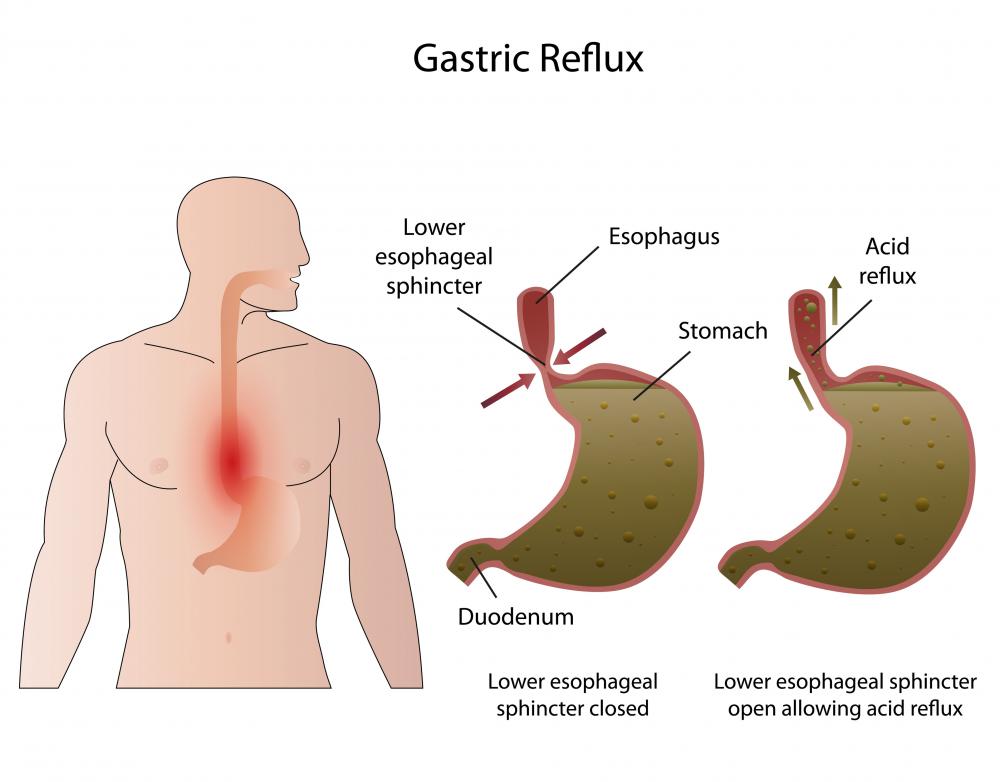 A dysphagia diet typically starts with liquids, since patients may find it easier to swallow thickened liquids. When following this type of diet, the patient should take care to eat slowly, take small bites, maintain an upright posture, and refrain from talking while eating. One of the major concerns is making sure that the patient is consuming enough calories. Foods can be fortified with powdered milk, fruit juice, honey, sugar, jelly, margarine, or pureed baby food to increase their caloric content.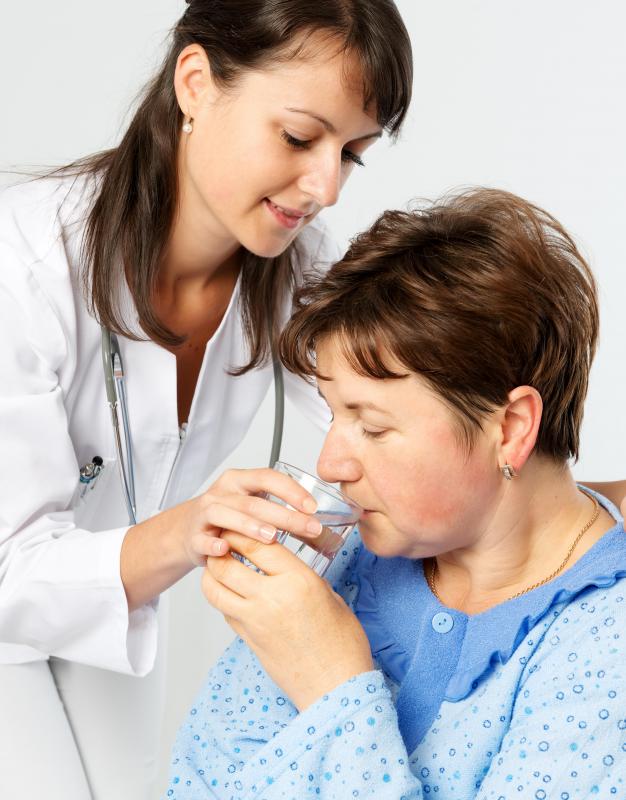 The first level of a dysphagia diet is pureed foods. The food should have a smooth, uniform consistency to make swallowing easier. Next, the patient can progress to minced foods. The individual pieces of food in this stage should be very small, about the size of sesame seeds.
The third level is ground foods, with individual food pieces similar in size to rice, while the fourth is chopped foods, in pieces about the size of croutons. If the patient can comfortably eat foods in this stage, he or she can progress to normal foods, but should stick to foods of a moist, soft, and regular consistency. Depending upon the severity of a patient's dysphagia, he or she may not need to begin at the first level. Whatever level a patient can eat and swallow comfortably at is an appropriate starting level.
A dysphagia diet begins with pureed foods to help a patient who has trouble chewing and swallowing.

As part of the fourth level of a dysphagia diet, foods are chopped to the size of a crouton.

People with dysphagia have difficulty swallowing.

Esophageal dysphagia may be caused by the back up stomach acid into the esophagus.

A dysphagia diet allows a patient to transition from consuming liquids only to more solid foods.