What Is a Community Pharmacy?
A community pharmacy is where a practicing pharmacist sells pharmaceuticals and other healthcare or retail products directly to the public, independent of other healthcare providers. Community pharmacies are located in both rural and urban settings, often in downtown centers of small communities and scattered across different neighborhoods in many big cities. Some are independently owned by a licensed pharmacist, which is often common in rural settings. Others are large, established retail chains that employee pharmacists and are often found in more urban settings. Primary functions of community pharmacies include controlling medications, dispensing medications according the prescriptions written by a doctor, and advising customers on usage of medications.
Representing a major aspect of many healthcare delivery systems, the community pharmacy is usually known for reliability, accessibility and trust. Often at the front line in educating patients regarding medications as well as ensuring that patients take medications as directed, with regularity, community pharmacies provide an important source of counsel for patients. Aside from counsel regarding medication, the community pharmacy will also give patients advice regarding treatment of various ailments and health conditions. Therefore, community pharmacists spend a great deal of time interacting directly with patients.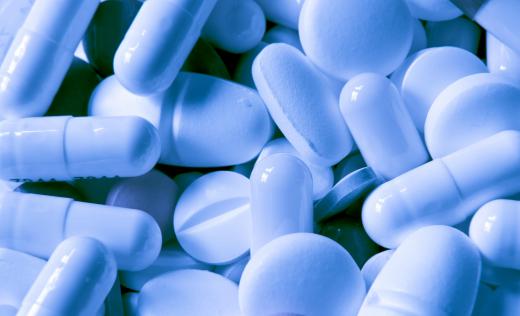 Other functions of the community pharmacy consist of serving the public with additional related healthcare services. Such services may include health screenings, monitoring blood pressure, screening for diabetes, running weight loss programs, or even service to help with substance abuse. As well, many community pharmacies will retail a wide variety of health and non-health related products for the convenience of patients in the community. Offering access to patients when other healthcare providers are unable, many community pharmacies operate long hours and even during holidays.
At the forefront of community health initiatives, oftentimes the community pharmacy will work in conjunction with other healthcare providers to promote healthy lifestyles within the community. These campaigns may consist of publishing literature for disbursement, or community events that offer free screenings or immunizations to the public, for examples. Additionally, such services to the community may extend to providing local services, such as delivery of medication to the elderly or disabled, or emergency after-hours services.
Just as with all other types of pharmacies, the community pharmacy still operates under the purview of healthcare regulation within the community it serves. Adhering to regulation, most community pharmacies strive to provide safe, effective and efficient control, storage and dispensing of all medication. Relying on the authority, responsibility and reliability of the community pharmacist, patients often look to the community pharmacy for a variety of healthcare needs.
AS FEATURED ON:
AS FEATURED ON:

By: kubais

Pills from a community pharmacy.

By: Minerva Studio

Pharmacists at a dispensary should check patients' medications to ensure that there won't be any dangerous interactions between them.

By: Ocskay Bence

A community pharmacy may offer free immunizations to the public.