What is a Class Action Settlement?
A class action settlement is an agreement between the plaintiffs in a class action suit and the defendant in the suit to work out their differences outside of a courtroom. The defendant will offer a settlement, usually monetary, and the plaintiffs in the class will accept that offer as full compensation, waiving their further right to sue.
Generally, class action litigation occurs when many people were injured by the same wrong. Product liability cases are often brought as class actions. Such litigation allows people to receive compensation for small wrongs in situations where it may not be worth it for each individual to sue. For example, if thousands of people bought an MP3 player with a defective battery, each individual likely wouldn't sue for the damages since the financial loss to each individual would be too small to make litigation worth it. If the people all band together as a class, however, a lawsuit can be brought at limited or no cost to the plaintiffs and each party to the class can receive some compensation.
A class forms when a particular injured victim approaches an attorney to tell him of the wrong. The attorney can then decide to pursue a class action lawsuit and begin to look for other plaintiffs who would be interested in joining the class. Often, the first plaintiffs who approached the attorney become the named plaintiffs.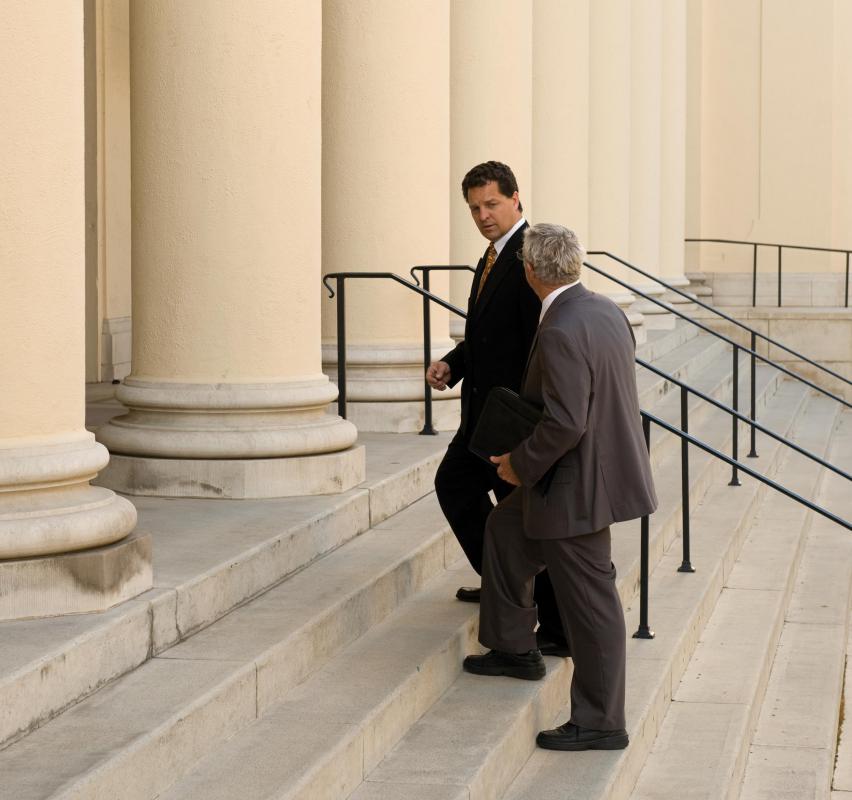 When the class is formed, the court must certify it by agreeing that each individual member of the class suffered a similar enough legal wrong that it is appropriate for them to be grouped together. Once this occurs, the litigation is formally filed. Often, at this stage, the defendant who has been sued will consider pursuing a class action settlement to avoid a trial and a potential jury verdict.
The defendant will propose a class action settlement based on his estimation of the legal cost of defending in trial, as well as his belief in the company's guilt or innocence and his approximation of the damages a jury might award. The named plaintiffs and attorney must then consider the class action settlement and determine whether it is appropriate compensation. Often, class actions are criticized in part because of the types of settlements awarded, as many times the attorney and named plaintiffs are handsomely compensated financially while the other members of the class receive a coupon or other small token award. Still, before a class action settlement can be approved and finalized, the court must sign off on it and certify that it is fair.