What is a Child Tracking Device?
Hundreds of thousands of children are reported missing every year. The vast majority of them are recovered quickly, but many parents greatly fear discovering that their child is missing. As technology advances, parents are taking greater measures to know where their children are at any given time. One of the resources available is a child tracking device. Some of these devices use a global positioning system (GPS) to ascertain a child's location from long distance, and others use radio frequency for nearby locations.
Systems for tracking children typically include the child tracking device and a base unit, which is kept at home or with the parents. For long-distance tracking with some systems, a parent is able to monitor the child's movement on the Internet, using GPS. Some devices can be configured to send automatic updates regarding where the device has been and how quickly it is moving. In some cases, a parent can set allowed parameters for travel; for instance, a parent might allow a child to go to a nearby park, but if he or she strays too far from the specified area, the parent will be alerted.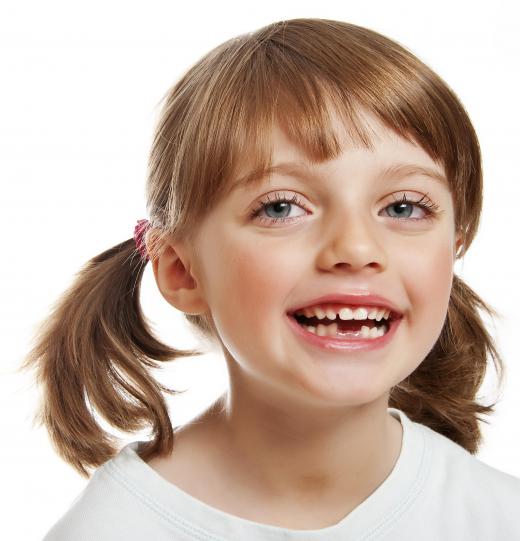 For indoor tracking, most devices utilize radio frequency. This type of device is suited for use at home or in public places such as grocery stores or shopping malls. These indoor systems often include a base unit for the parent and one or more homing tags for the children. Some of these systems allow the parents to specify how far a child is allowed to wander before an alert sounds at the base unit.
One type of child tracking device is worn by the child and might be in the form of a watch or attached to a shoe. Typically, these devices can be removed only by using a specific key or electronic pass code. If someone attempts to remove it without the key or code, an alarm will sound at the base unit. With most of these devices, children also can press a button to call 911 or their parents if they are in danger. There also are handheld devices which can be placed in a backpack or purse and offer many of the same features.
The cost for a child tracking device varies greatly, depending on the features offered with the system. Some devices require a monthly fee in addition to the purchase price. With many systems costing several hundred US dollars, child tracking devices might be prohibitively expensive for some parents.
AS FEATURED ON:
AS FEATURED ON:

By: Vera Kuttelvaserova

A child tracking device can allow a parent to know where a child is.

By: Gabriel Blaj

Child tracking devices can be attached to a child's clothing.

By: mario beauregard

Child tracking devices may help prevent kidnappings.