What is a Certified Coder?
A medical coder is a healthcare administrative worker who assigns codes to patient procedure files to ensure proper billing to insurance companies. A certified coder is a medical coder who has been credentialed by an accredited medical coding certification organization, such as the American Academy of Professional Coders or the American Health Information Management Association. Medical coding certification organizations require coders to pass a standardized exam.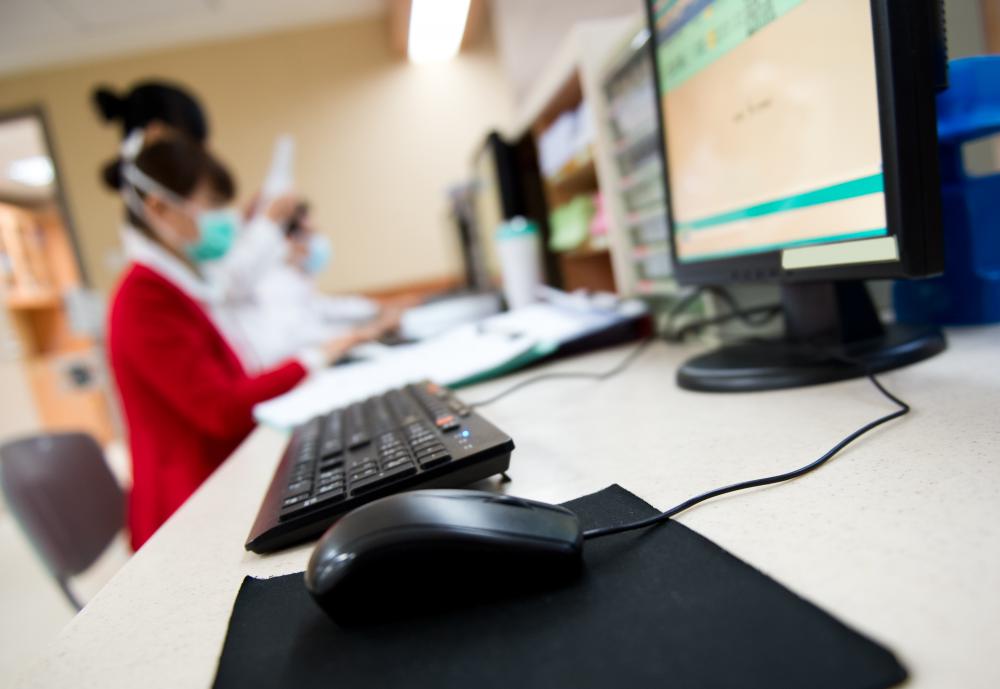 To qualify for certification, an organization may require a test taker to have at least a two-year associate's degree in medical coding. Generally, coder certification exams test knowledge and abilities on properly identifying and coding diseases, surgeries, outpatient procedures, rehabilitation therapies, and anesthesias. To become a certified coder, a medical coder will also need to demonstrate understanding of insurance claims, such as differentiating procedures as "medically necessary" and handling insurance claim denials. Because medical coders work with patient files, they need to be proficient in medical and anatomical terminology in order to become certified.
A medical coder legally does not have to be certified, but some healthcare facilities may prefer to hire a certified coder since he or she has proof of coding knowledge and competence. Coders serve as mediators between hospitals or physicians' offices and insurance companies. Both medical and insurance knowledge are needed for certified coders because they must be able to translate doctors' notes into codes for insurance company policies. They relay the specific patient medical procedures to insurance companies using standardized codes entered onto an insurance reimbursement form. Errors in coding can result in patients having their insurance claims paid late or even wrongly denied, which is why clinics typically want certified coders.
Common codes that are used may include the American Medical Association's Current Procedure Terminology (CPT), which are numeric codes used for most physician offices. For example, if a coder needed to bill an insurance company for outpatient psychotherapy, he or she would enter the code 90805 into an insurance reimbursement computer program. Coders may also need to know Healthcare Common Procedure Coding System (HCPCS), the system that Medicare and Medicaid uses to determine reimbursement. To bill Medicare for an ambulance service, A0030 would be typed, for instance.
A certified coder can work in a variety of healthcare environments, such as nursing homes, hospitals, or outpatient facilities. They can also be self-employed and work as independent contractors for smaller, privately owned offices who cannot afford to have full-time coders on staff. There are also opportunities for certified coders to work at law offices as resources for investigating wrongly denied insurance claims.
A certified coder is responsible for ensuring proper medical billing.

A certified coder can work in a variety of healthcare environments.

A certified coder will need to enter a specific code into an insurance reimbursement computer program if an insurance company needs to be billed for outpatient psychotherapy sessions.

A certified coder may work in a hospital.

A0030 would be typed to bill Medicare for an ambulance service.