What is a Camping Gazebo?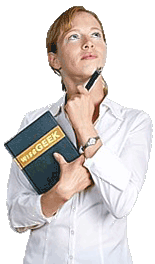 A camping gazebo is a portable, lightweight structure that can be set up and used on camping trips or in parks for a temporary shelter from the weather or from bugs. This type of gazebo is usually made from a water-resistant nylon that is also resistant to ripping, and doors and windows are usually made from a mesh screen to keep bugs out. Setting up a camping gazebo is quick and easy thanks to lightweight, collapsible aluminum or fiberglass poles. While not a permanent fixed structure, the camping gazebo is a good temporary structure that can be staked out for stability during moderate winds.
The function of a camping gazebo is to protect inhabitants from the sun, rain, snow, or wind, as well as flying insects such as mosquitoes. This lightweight structure can be moved easily, even when set up, making it a versatile choice for car camping or long-term camping. The gazebo packs up when not in use, and it can be stored in a nylon backpack that is usually included with the camping gazebo when purchased. Though it is a relatively lightweight structure, backpackers and people who hike into camps far into the woods may not want to carry the cumbersome gazebo to camp. It is instead ideal for camps that are not too remote.
The corners of the camping gazebo can be staked out to add more stability in moderate winds. Lightweight metal spikes can be pounded into the ground, and the gazebo can be secured to these spikes with ropes that are usually already sewn into the corners of the gazebo. Extremely high winds may still uproot the gazebo, but moderate winds will not be able to push the shelter from its position when staked.
Nylon is often used as the shell material for the gazebo because it is lightweight, easily packable, and in many cases resistant to tearing. It is water resistant as well, though a strong deluge will more than likely seep through. Mesh screens are very commonly sewn into the nylon as well so air is allowed to pass through the walls of the gazebo without allowing mosquitoes and other insects from flying into the interior of the structure. Some gazebos feature zip-up doors similar to the ones found on tents, which allow visitors to come and go without allowing wind or other types of weather from entering the structure.


Woman holding a book