In the unfortunate case that a person, adults or especially children, is suffering from gastrointestinal distress — for example diarrhea or dyspepsia — a good way to slow down the effects of these illnesses is through the use of a BRAT diet. The name is an acronym for the four foods of the diet, which are bananas, rice, applesauce and toast, and these four foods are a good prescription for someone who is under the weather.
The foods of a BRAT diet are easier to digest than typical foods while being low in fiber. Low fiber foods are less likely to cause the gastrointestinal problems to get worse simply because they are less likely to cause gas. In a similar way, the four foods of the diet can make diarrhea less severe when supplemented with additional protein. An additional element of this diet that is found in the applesauce is pectin, an ingredient that further fends off constipation and diarrhea.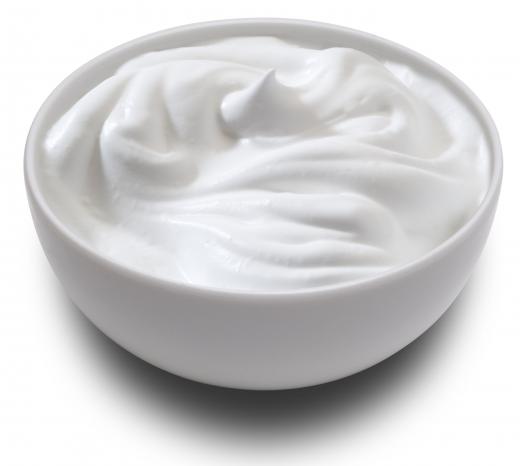 For children, a BRAT diet should come at the recommendation of a pediatrician or a family doctor, and when prescribed it will often be in addition to a normal diet, which will vary depending on the age of the child. As is the case in a normal child's diet, when on the BRAT diet, children should avoid drinks that are carbonated or high in sugar, as this will typically make the symptoms worse.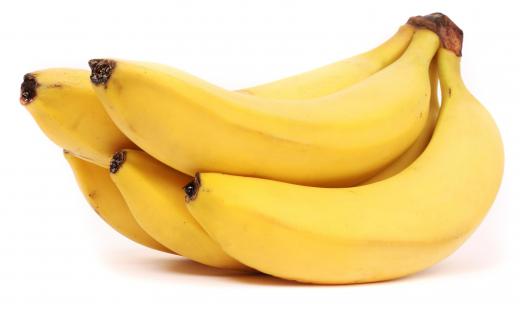 There are many alternate diets that are used when someone is sick or having gastrointestinal difficulties, all of which work to varying degrees depending on the situation. There are also variations on the BRAT diet, for example some include tea and yogurt in addition to the bananas, rice, applesauce and toast. The use of any diet to regain ones health should be used at the discretion of a doctor or physician, and he or she should be seen promptly when the symptoms worsen or don't go away.
AS FEATURED ON:
AS FEATURED ON:

A bowl of yogurt.

Bunch of bananas.

By: rimglow

Applesauce is part of the BRAT diet.

By: Elena Schweitzer

Different types of rice. Plain white rice is one of the foods that can be eaten by someone on the BRAT diet.

By: Kimberly Reinick

Toast is a component of the BRAT diet.

By: Africa Studio

A BRAT diet can be helpful in treating diarrhea.