What is a Branchial Cleft Cyst? (with pictures)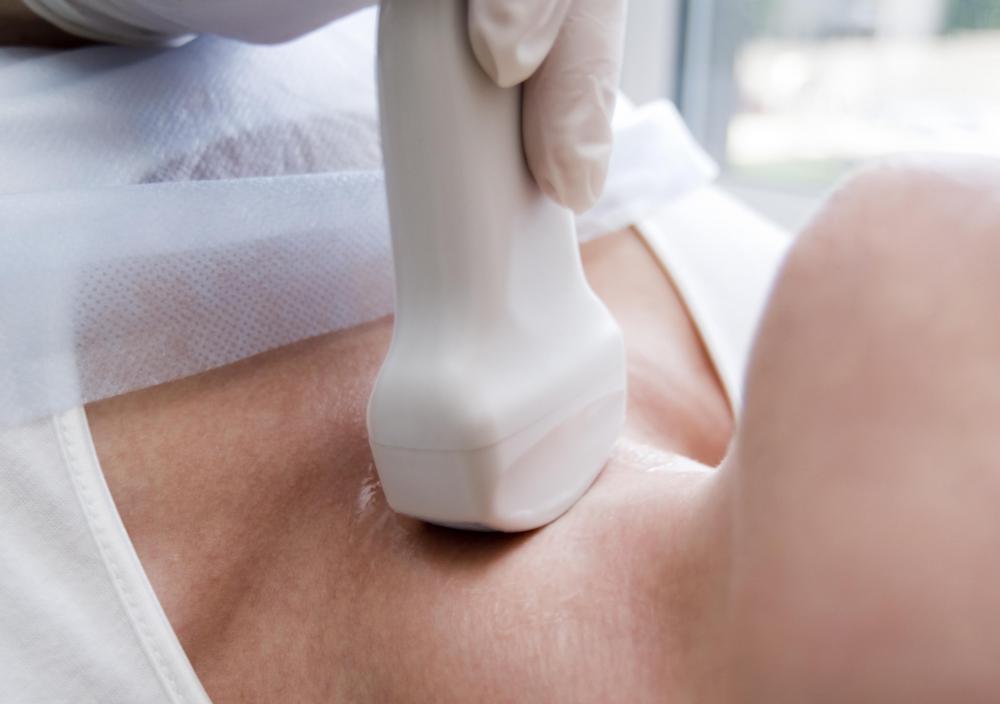 A branchial cleft cyst, also known as a cleft sinus, is a birth defect that appears on the sides of the neck or below the collarbone. It occurs when the embryonic tissues of the collarbone and neck areas do not develop in a normal fashion. There is usually a lesion that is formed that is similar to slits found in the gills in fish; this is where the cyst forms. It can collect drainage fluid from the sinuses that make it prone to infection. Although the cyst forms during the embryonic stage, it may not be noticed until early adulthood.
In many cases, a branchial cleft cyst will not present any symptoms. It can manifest itself as a small lump, a pit, or a skin tag on either side of the neck or beneath the collarbone area. If a pit is formed, fluid from the sinuses may drain from it. Sometimes the cyst may become tender to the touch, while at other times, it can become inflamed, enlarged, or even become abscessed, if the affected person suffers from an upper respiratory tract infection. If the lump is large, symptoms may include difficulty swallowing, difficulty breathing, or hoarseness.
There are two different kinds of branchial cleft cyst lesions: primary and secondary. The primary lesion is smooth and not tender to the touch, while the secondary is tender, especially if it is infected. If the cyst becomes infected, it must be treated with antibiotics immediately.
Besides treating the associated infection with a round of antibiotics, one way to cure a person affected with this birth defect is surgery. Usually, a surgeon will perform a set of horizontal incisions to remove the cyst. Surgery is not recommended for patients under the age of three months, although there are always medical exceptions. If the person is suffering from a severe infection or an abscess, surgery should not be performed until the infection or abscess has cleared up.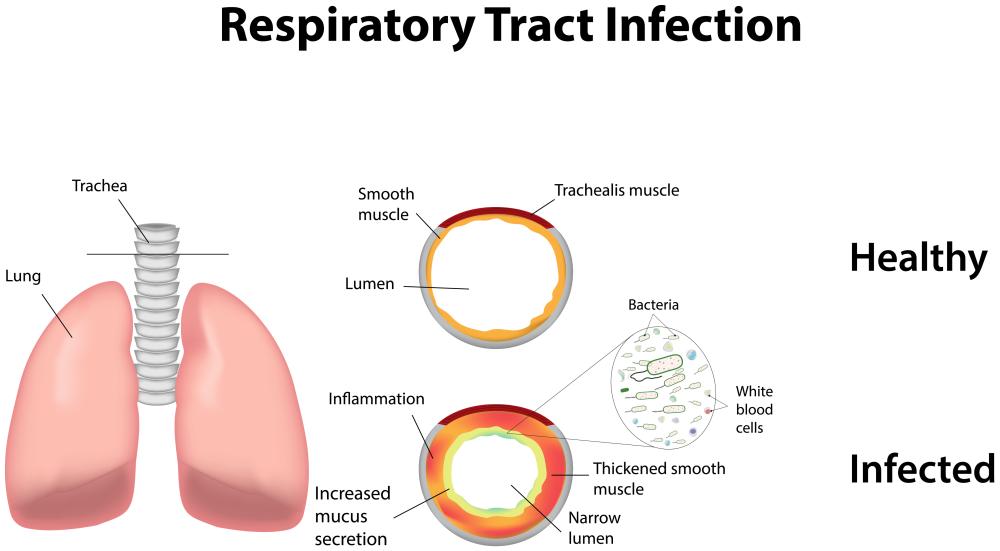 In some cases, surgery is insufficient and other forms of treatment are needed. A few people have opted for sclerotherapy, a treatment more commonly used for varicose veins. When used on a branchial cleft cyst, the fluid in the cyst is drained. Then, the cyst is injected with medication called a sclerosing agent, specifically OK-432. According to research, the cyst will disappear completely in nearly half of cases.
A branchial cleft cyst occurs on the side of the neck, and is not usually noticed until early adulthood.

Sometimes surgery is a necessary treatment for a branchial cleft cyst.

Surgery is often the best treatment to cure a branchial cleft cyst.

An upper respiratory tract infection may cause a branchial cleft cyst to become enlarged.

Symptoms of a branchial cleft cyst may include difficulty swallowing.

Some branchial cleft cysts occur just below the collarbone.