What is a Blood Oxygen Level?
A blood oxygen level is a measurement to determine how much oxygen is present in a patient's blood. At least 95% of the red blood cells in a sample should be carrying oxygen to fully meet the needs of the body. Oxygen is necessary for a number of cellular processes, particularly in the brain. Also known as the oxygen saturation level, this measurement is an important health indicator.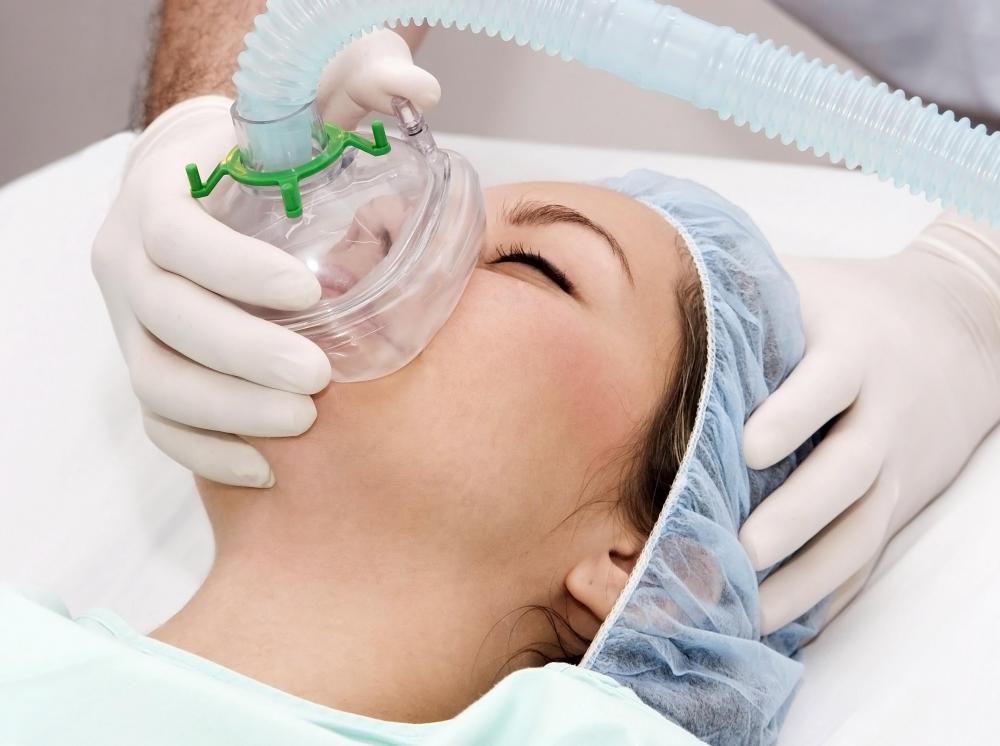 People may have low levels of blood oxygen because of malfunction in the lungs or the heart. Normally, the heart pumps deoxygenated blood into the lungs, where a gas exchange takes place, switching carbon dioxide, a waste product, for fresh oxygen. At each pass, a few red blood cells will miss the exchange, but a blood oxygen level test should show 95% to close to 100% of the cells getting new oxygen and providing the cells with enough to function.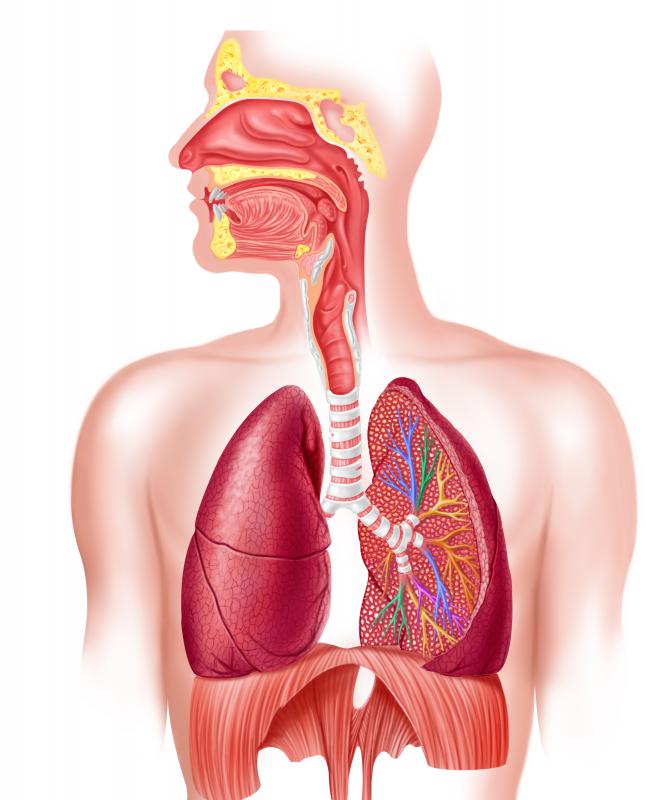 If the heart is not pumping efficiently or a patient's lungs are functioning poorly, the blood oxygen level will start to drop. Patients can become cyanotic, developing bluish discolorations in their extremities, and may also become short of breath and very tired. Eventually, the lack of oxygen can cause tissue death, not just at the extremities but also in vital organs like the brain. If a patient has low blood oxygen, it is necessary to provide immediate treatment to get the level back up and then find out why so the doctor can correct the cause.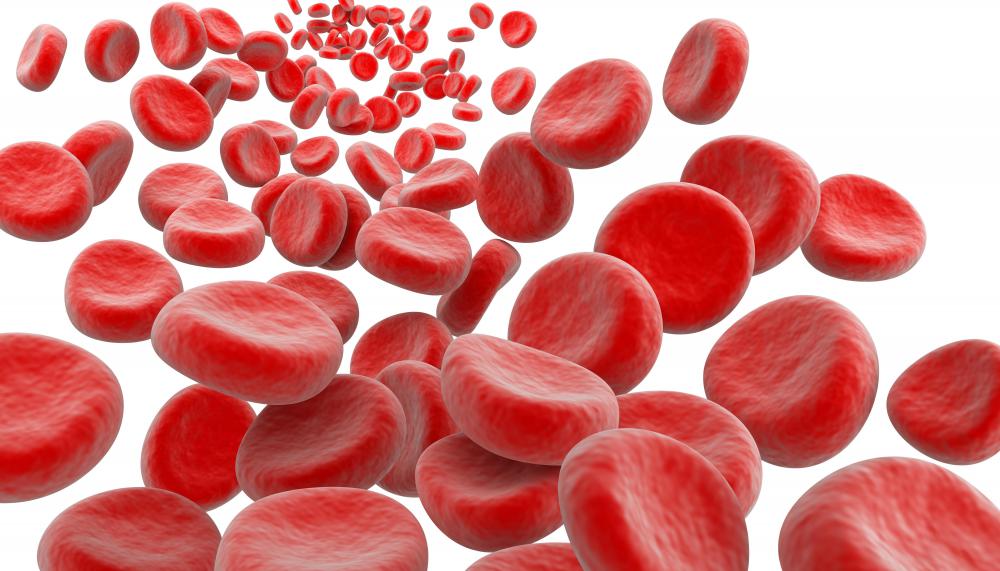 One method for assessing blood oxygen level is noninvasive and very easy. It involves clipping a device called a pulse oximeter to the patient's finger. It shines a light through the finger and estimates oxygen saturation on the basis of the light's behavior. The invasive option is to take a direct sample of blood from an artery for an arterial blood gas test. In this test, people look at oxygen, carbon dioxide, and bicarbonate levels in a patient's blood.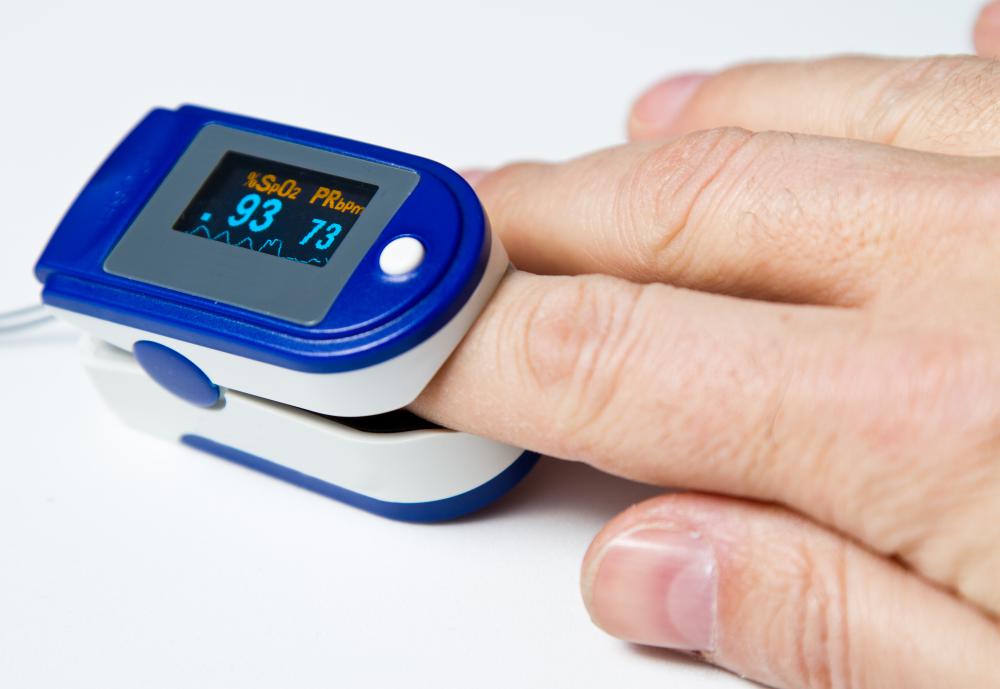 Immediate treatment for low blood oxygen level involves increasing the amount of oxygen the patient inhales. Patients can inhale a gas mixture or pure oxygen. A patient may require intubation if her airway is not very stable, or she can breathe from a mask or nasal cannula. As the level starts to rise, the doctor can order diagnostic testing to find out more about what is happening and work on treatments. A patient with asthma, for example, may need a new asthma management program to keep the airways more functional.
Tanks of supplemental oxygen.

Oxygen being supplied to a patient with an oxygen mask.

The human respiratory system.

Blood oxygen level is measured by the percentage of red blood cells that are carrying oxygen throughout the body.

An oximeter is a non-invasive way of assessing someone's blood oxygen level.

Blood oxygen levels can be measured using an arterial blood draw and sample.