A bifid uvula is a uvula that is forked or split in appearance. The uvula is a structure in the rear middle of the mouth, located in front of the tonsils, that forms part of the soft palate. Having a split uvula can sometimes be associated with medical issues, although this is not always the case, and it is not inherently harmful. This anatomical variation is most commonly identified in childhood during routine medical examinations of the mouth.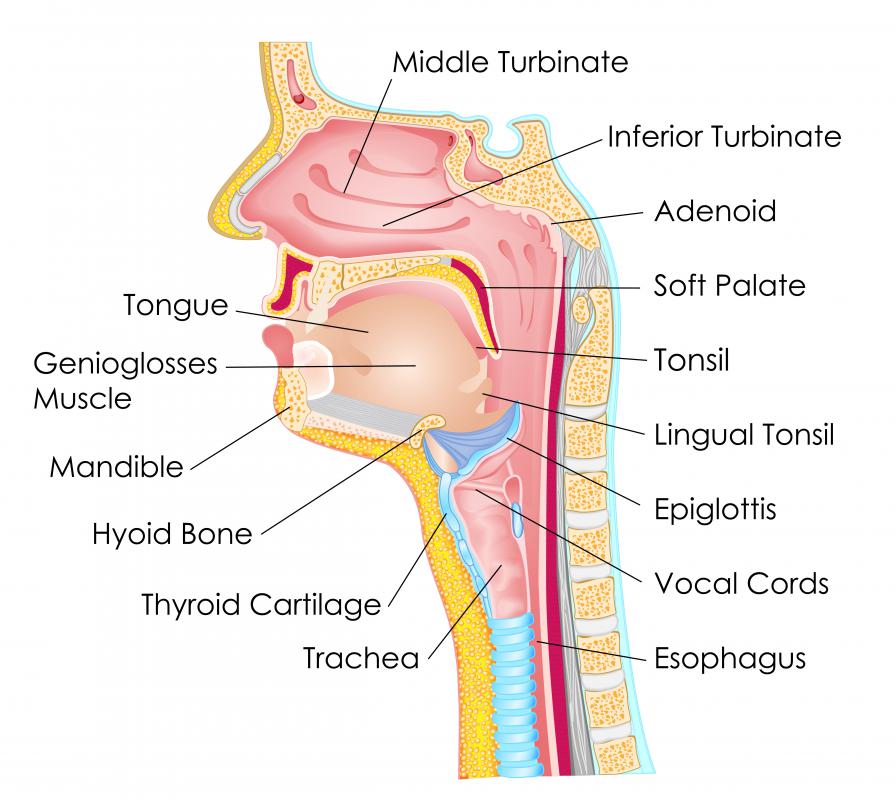 The uvula is split when there are variations in fetal development that lead to incomplete fusion of the tissues involved. In some cases, it is associated with a condition known as submucous cleft palate, and it is also seen in people with cleft lip and palate. The uvula tends to be less strong because of the incomplete development, and the precise shape of the fork can vary from patient to patient.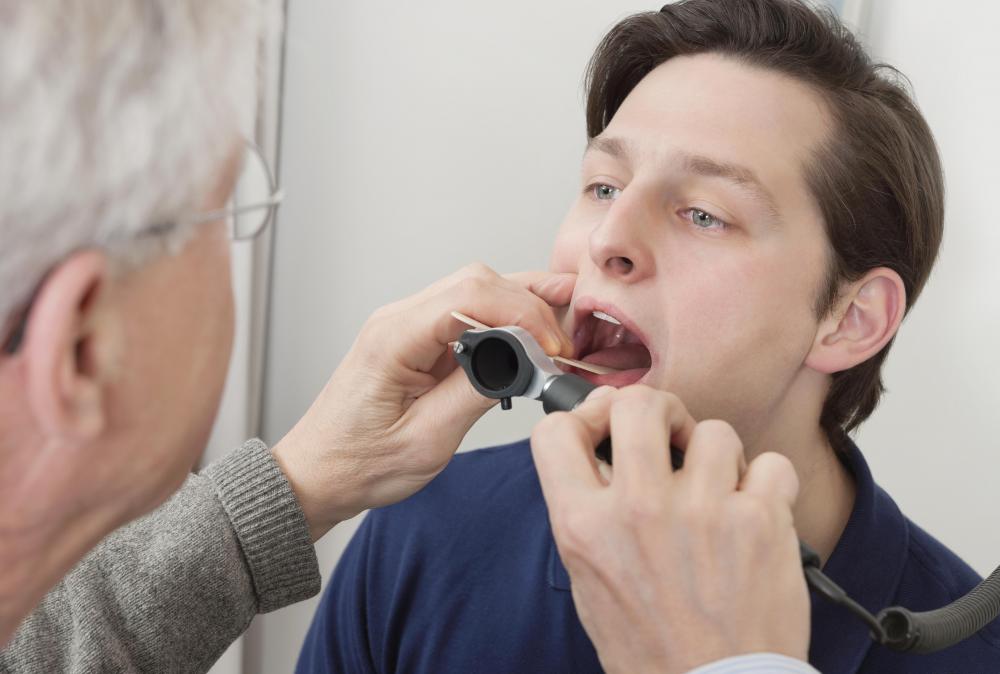 Someone with a bifid uvula can be prone to ear infections and may develop speech impairments, although this is not necessarily always the case. These symptoms are usually the result of an underlying submucous cleft palate, rather than of problems with the uvula itself. Some studies have also demonstrated a link between this defect and abdominal aortic aneurysms. This is believed to be because of genetic factors that may cause physical signs, such as bifid uvulas, while putting people at risk for vascular problems, such as aneurysms.
It is unusual to identify a bifid uvula at birth. A child usually needs to grow and develop before the variation will become readily apparent during a physical examination, and parents should not be upset if variations in uvula shape are not identified immediately. When a pediatrician or dentist recognizes an issue, he or she may recommend diagnostic tests to learn more and to find out why, especially if there are other anatomical variations that might suggest a genetic condition.
If additional testing is recommended, it can help to consult a genetic counselor to discuss the results. A child may have a benign genetic condition that causes a constellation of related anatomical variations, or there may be a more serious underlying problem. In these cases, it can help to work with an experienced professional to get useful information and advice. Parents should be aware that referrals for genetic testing and counseling do not necessarily mean that anything is wrong; a doctor may simply want to be on the safe side.
By: Alila Medical Media

A normal uvula as seen in the back of the throat, center, hanging down.

By: snapgalleria

The uvula is part of the mouth's soft palate.

By: corepics

Having a bifid uvula is not harmful in and of itself.

By: Dmitry Naumov

A person with a bifid uvula may be prone to ear infections and speech impediments.

By: Vladimir Voronin

Individuals with a bifid uvula can be prone to ear infections.