What is a Bachelor of Library Science?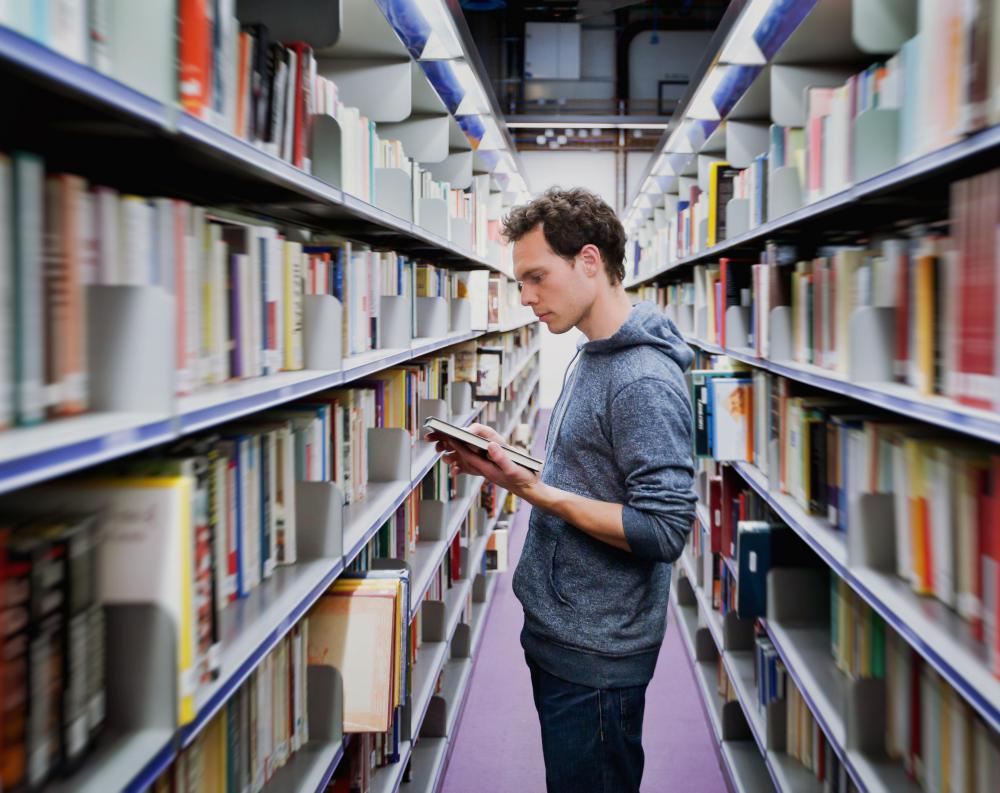 A bachelor of library science (BLS) is an undergraduate degree intended to prepare people for working in library environments. For some library jobs, this degree may be sufficient. Others require applicants to hold a master of library science (MLS) degree. People considering careers as librarians should do some research ahead of time to find out about the job requirements in the environments where they want to work, like school libraries or public libraries, so they can receive an appropriate education.
Many colleges and universities offer bachelor of library science programs to their students. Some allow people to take concurrent degrees in education, allowing them to work in school libraries, and can provide additional certifications like information technology for librarians who will be working in environments with digital and other electronic materials. Such programs vary widely in scope and quality. Prospective students may find it helpful to consult school rankings and reviews when deciding where they want to go.
In a bachelor of library science program, students will learn about cataloging and book management, acquisitions, and handling of materials like videos and records. Different libraries use varying systems, and so familiarity with various approaches to cataloging and organization is important for those working library science. Many libraries use electronic systems, and information technology components are very common in bachelor of library science programs. Students can also pursue elective courses in areas of specific interest like handling materials from a particular time period or region.
In addition to preparing people for the mechanics of working as a librarian, such programs provide people with a broad spectrum liberal arts education. The goal is to ensure that librarians are well rounded so they can help people who come into the library. People who want to work in locales like science or medical libraries can pursue extra training in a bachelor of library science program to acquire skills relevant to their area of interest.
Graduates of a bachelor of library science program may be able to start applying for jobs immediately. Others pursue internships to get on-the-job training. It is also possible to continue into a master's program to get more certifications and experience. The higher the terminal degree, the more potential employment options for a librarian. Continuing education requirements are also common for people who want to join professional organizations. These can include attending classes, going to conferences, and participating in research to improve the field of librarianship.
By: anyaberkut

Most employers prefer to hire candidates who are alumi of universities accredited by the American Library Association.

By: Minerva Studio

Some people who earn a four-year degree in library science focus on teaching effective, up-to-date research methodologies.