What is a 6 Inch Rule? (with pictures)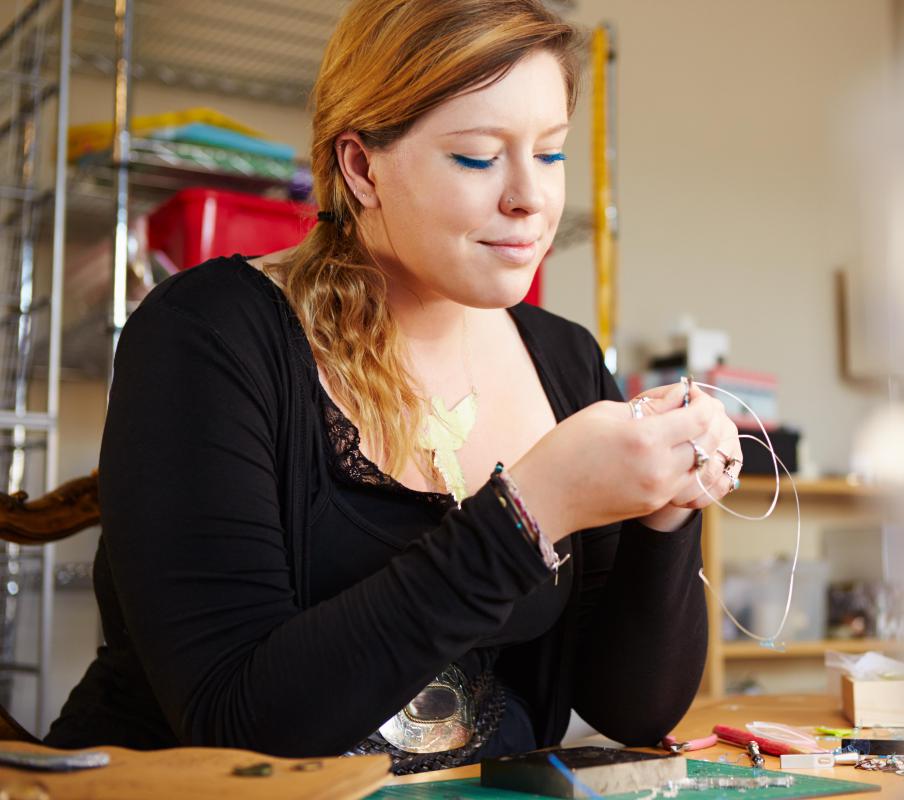 A pocket-sized measuring stick, the 6 inch rule is an indispensable tool for the do-it-yourselfer as well those working in precision manufacturing. A "rule" may also be referred to as a "ruler." A "ruler" differs from a "straight edge" in one fundamental way -- whether the tool is marked for measuring. While a ruler may be used as a straight edge, a straight edge lacks the common markings necessary for measuring. Rulers and straight edges are usually made from strips of wood, plastic, or metal.
Like its larger counterparts, such as the yardstick, the 6 inch rule is marked with standard increments of inches. A 6 inch rule may also have metric markings on the opposite edge or reverse side. Metric rules are fairly easy to read as they are marked in centimeters, each of which is further divided into ten equal millimeters. It is a relatively simple process to count the marks and express the count in terms of a number with decimals. Traditional Western rules, also known as Standard English rules, may be more challenging because they require the use of fractions.
Markings on Standard English rules most often are shown for the full inches, half-inches, quarters, eighths, and sixteenths. Typically, the lines which mark the increments are most prominent for inches and diminish with each subsequent division. Some rules will display divisions as small as thirty-seconds and sixty-fourths. Because these finer divisions become difficult to see, especially on a 6 inch rule, they may be displayed on opposite edges of the rule.
Some 6 inch rules offer special features for particular applications. For example, a 6 inch rule made for hobbyists or machinists may be made extra wide and thick; a 6 inch rule is typically half an inch wide. Wider and thicker rules allow for templates to be cut in the center of the rule without sacrificing sturdiness.
Another example of a specialized 6 inch rule is a sewing gauge. Made of metal or plastic, a sewing gauge usually has a marker that slides up and down the center. Often one edge is marked in inches with a small notch cut every inch, while the opposite side may be marked in centimeters. This 6-inch rule is handy for measuring and marking the same short distance repeatedly such as seam allowance, hem depth, buttonholes, tucks and pleats.
Where precision is critical, a good quality engineer's "steel rule" may be in order. While useful in woodworking, a steel rule is considered essential for any kind of metal work including jewelry making. For jewelry making, the 6 inch rule is especially practical because longer rules become unwieldy.
Like all precision tools, steel rules should be handled carefully. If the edges and ends are damaged, inaccuracies will result. A 6 inch rule may have a special clip to keep them safely and handily in a shirt pocket. These are popular with mechanics, draftsmen, and others who use a 6 inch rule frequently. Many heavier 6 inch rules have a hole in one end so they can be hung out of harm's way when not in use.
For jewelry making, the 6 inch rule is especially practical because longer rules become unwieldy.

The 6-inch rule can fit inside most shirt pockets.